Corinth
The city of Corinth, which lies atop the Peloponnese, conjoining the Greek mainland and the Peloponnesian peninsula, was once a jewel of antiquity, and today remains one of Greece's most significant locations, boosting over 6,000 years worth of ...
Tours & Tickets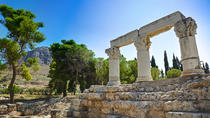 105 Reviews
Got the morning free in Athens? Then why not take a relaxing tour to ancient Corinth? You'll tour Corinth's fascinating archaeological site and have ... Read more
Location: Athens, Greece
Duration: 2 days 7 hours (approx.)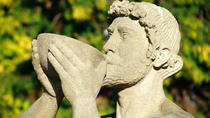 22 Reviews
Combine traditional Greek wine with a little history of Ancient Greece on this day trip from Athens to a Greek vineyard and a visit to Ancient Corinth.
Location: Athens, Greece
Duration: 7 hours (approx.)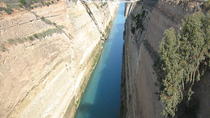 Embark on a beautiful tour that will take you to 3 of the most beautiful and historical places of Greece (Mycenae, Epidaurus, Nafplion, Corinth Canal). It will ... Read more
Location: Athens, Greece
Duration: 8 hours (approx.)