Corinth
The city of Corinth, which lies atop the Peloponnese, conjoining the Greek mainland and the Peloponnesian peninsula, was once a jewel of antiquity, and today remains one of Greece's most significant locations, boosting over 6,000 years worth of history.
    Although the city today is largely known as an industrial and administrative hub built in the early 20th-century, for the history buff, Corinth is the birthplace of many Greek myths and lore, and with many of its archeological sites and ruins, you are immediately one step closer to the ancients.
    Just 4.3 miles away from the modern city are the ruins of ancient Corinth and Acrocorinth, where you can see elements of numerous eras, including the impressive medieval acropolis overlooking the ancient city.  
    Modern Corinth doesn't shy to impress either, with the 3.9 miles long Corinth Canal, considered one of Greece's most important engineering feats ever. Cutting through the narrow Isthmus of Corinth and saving journeymen a 40 mile ride around the Peloponnesus, this narrow canal will more than impress.
Practical Info
Half-day and full-day trips to Corinth form Athens are available through Viator. KTEL buses (general name for cross-regional buses) are also in abundance, making an affordable venture to and from Corinth.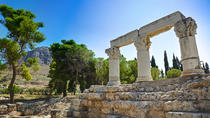 105 Reviews
Got the morning free in Athens? Then why not take a relaxing tour to ancient Corinth? You'll tour Corinth's fascinating archaeological site and have ... Read more
Location: Athens, Greece
Duration: 5 hours 30 minutes (approx.)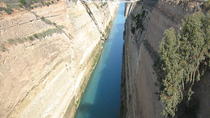 Embark on a beautiful tour that will take you to 3 of the most beautiful and historical places of Greece (Mycenae, Epidaurus, Nafplion, Corinth Canal). It will ... Read more
Location: Athens, Greece
Duration: 8 hours (approx.)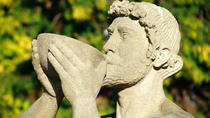 22 Reviews
Combine traditional Greek wine with a little history of Ancient Greece on this day trip from Athens to a Greek vineyard and a visit to Ancient Corinth.
Location: Athens, Greece
Duration: 7 hours (approx.)