Pura Luhur Batukaru Temple
Pura Luhur Batukaru Temple is one of the six directional temples on Bali that are believed to protect the island and its people from evil spirits. Pura Luhur Batukaru protects Bali from the West and was originally built in the 11th century.
Pura Luhur Batukaru is one of Bali's biggest Hindu temples, but because it is off the main tourist trail, sees fewer visitors than many of the other temples. Its peaceful setting amid rainforest at the foot of Mount Batukaru enhances its stunning Balinese architecture.
The temple's most important shrine is the 7-tiered meru that is in honor of the god of Gunung Batukaru, Mahadewa.
Galungan is the most important ceremony of the year in Bali and during that time people come from all over the island to pray at the temple. The water at Pura Luhur Batukaru is believed holy and is used for ceremonies to the Gods to ensure fertility of the land.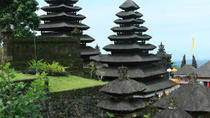 25 Reviews
This minibus tour will take you on a scenic drive 'off-the-beaten-track' with time to stop and appreciate the tranquil beauty of Bali, enjoying a personalized ... Read more
Location: Bali, Indonesia
Duration: 8 hours (approx.)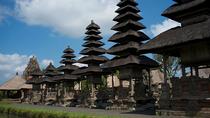 This excursion will lead you to the rural heartland of Bali, which presents an altered landscape and an interesting history. You will be visiting Taman Ayun, ... Read more
Location: Bali, Indonesia
Duration: 9 hours (approx.)