In 1491, on the once much humbler site of this enormous and ornate Mudejár-style shrine that is the Sanctuary of Loyola, a family of minor nobility welcomed its 13th child, who would one day change the world. San Ignatius Lopéz de Loyola, ...
Tours & Tickets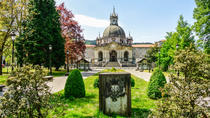 16 Reviews
Follow the highway towards the east, into the province of Gipuzkoa. On the way to the Sanctuary of Loyola, you will be able to admire the areas of inner Basque ... Read more
Location: Bilbao, Spain
Duration: 9 hours (approx.)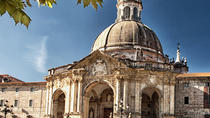 We will approach to meet a universal character, as San Ignacio de Loyola is. Let's get into its territory where he spent his childhood and part of his youth.
Location: San Sebastián, Spain
Duration: 7 hours (approx.)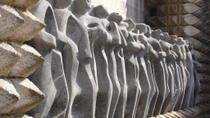 Discover the Three Temple Route: from Loyola to Arantzazu along Saint Ignatius' path. Following Saint Ignatius of Loyola, visitors can follow the route between ... Read more
Location: San Sebastián, Spain
Duration: 10 hours (approx.)