In 1491, on the once much humbler site of this enormous and ornate Mudejár-style shrine that is the Sanctuary of Loyola, a family of minor nobility welcomed its 13th child, who would one day change the world. San Ignatius Lopéz de Loyola, a soldier turned to the priesthood by his strange visions, founded the Brotherhood of Jesus, or Jesuit order, whose radical interpretation of Catholicism left its mark on both the New and Old World.
A place of pilgrimage and wonder for the devout and secular alike, San Ignatius' former home has been transformed with Chirriguerresque flair into a grand compound. In addition to the basilica and shrine, there is an art museum displaying a few of his belongings and writings, as well as religious objects collected over the centuries. Shrines to other Jesuit saints are also arranged around the grounds.
The gardens and surrounding mountains make a fine backdrop to the scene, and you're welcome to stay on at their inexpensive hostel. 
Practical Info
The best time to visit is July 31, the feast day of San Ignatius. Buses run between Apeita and Azkoitla, stopping off at the Santuario. To get here by car, take the A-8 between Elgolbar and Zarautz, exiting south to Azpeitia and Azkoitla; the sanctuary is signed.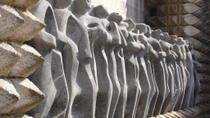 Discover the Three Temple Route: from Loyola to Arantzazu along Saint Ignatius' path. Following Saint Ignatius of Loyola, visitors can follow the route between ... Read more
Location: San Sebastián, Spain
Duration: 10 hours (approx.)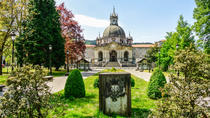 16 Reviews
Follow the highway towards the east, into the province of Gipuzkoa. On the way to the Sanctuary of Loyola, you will be able to admire the areas of inner Basque ... Read more
Location: Bilbao, Spain
Duration: 9 hours (approx.)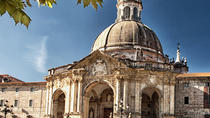 We will approach to meet a universal character, as San Ignacio de Loyola is. Let's get into its territory where he spent his childhood and part of his youth.
Location: San Sebastián, Spain
Duration: 7 hours (approx.)