Like many other spots in Italy, Spain, France and England, the town of Beaune can trace its origins to pre-Roman settlers. Today, Beaune is the wine capital of Burgundy; its annual wine auction (the third Sunday in November, at the Hôtel-Dieu de Beaune) is a major charity fundraiser and is the centerpiece of a three-day festival celebrating the wines and foods of Burgundy.
Beaune's celebrity centers on its wine production, about 85% of which are reds. Since most of biggest négociants (wine merchants) of the Burgundy region live and operate in Beaune, the business of viticulture is brisk; for wine connoisseurs, Beaune is a must-see.
The main attraction in Beaune is the Hôtel-Dieu de Beaune, a hospice built in the 15th century by Nicolas Rolin, Chancellor of Burgundy as an alms-house for the poor and infirm. Its Flemish-Gothic style is a good example of typical 15th-century architecture; of note are the glazed-tile roofs, a central-European import and hallmark of Burgundian architecture. While its original purpose has been handed over to modern hospitals, it functions today as an museum of tapestries and Northern Renaissance art. Visitors are allowed to see the old hospital ward, the chapel, the kitchen and the pharmacy, all which are apportioned with their medieval furnishings.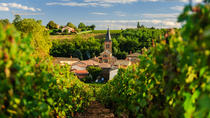 This epic 'Tour de France' shows you the country's highlights over 12 incredible days. Traveling by comfortable coach with an expert guide, venture round-trip ... Read more
Location: Paris, France
Duration: 12 days (approx.)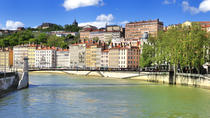 Starting in Marseille and ending in Paris, this 3-night tour takes you from the south of France through the regions of Provence, Rhône-Alpes, Beaujolais ... Read more
Location: Marseille, France
Duration: 3 days (approx.)