Temple Bar
Temple Bar is known as the cultural quarter of Dublin. Originally a slum that was to be developed into a bus terminus, it became home to a number of artists' galleries and small businessmen's shops who took advantage of the cheap rent in the 1980s. Presently, the Irish Film Institute and the Temple Bar Music Centre are amongst the several cultural institutions tucked away in this district's narrow cobbled streets.
Since the success of the movement to preserve Temple Bar, several drinking establishments have also popped up in the neighborhood. Though family-friendly during the day, what happens here after dark wouldn't be considered "culturally rich experiences" by most. As far as nightlife goes, Temple Bar is a popular place to get a drink or two (or three!) with friends, enjoy some traditional Irish music and observe the rowdy antics from a distance.
Practical Info
Temple Bar gets its name from Sir William Temple, a Provost of Trinity College. "Bar" refers not to the plethora of pubs lining the cobbled streets but from the word describing a walkway near the waterside. This is an accurate title since the River Liffey runs along the northern border of the neighborhood.
The other borders of Temple Bar are marked by Trinity College to the east, Dame Street to the south and Christ Church Cathedral to the west. While Temple Bar's winding streets, some of the only ones preserved from Medieval times, may not be the most direct route between these Dublin landmarks, they certainly are the most interesting.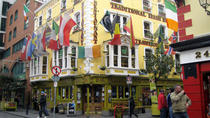 666 Reviews
Location: Dublin, Ireland
Duration: 2 hours 30 minutes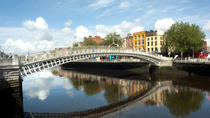 71 Reviews
Location: Dublin, Ireland
Duration: 2 hours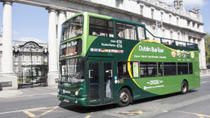 204 Reviews
Location: Dublin, Ireland
Duration: 3 days