KwaZulu-Natal
The South African province of KwaZulu-Natal contains the country's northernmost stretch of Indian Ocean coastline, whose magnificent surf beaches draw people from all over the country and beyond. But away from the coast there is a wide variety of landscape, including the soaring peaks of Ukhahlamba Drakensberg, the northern sugarcane fields and the forests of the South Coast.
The range of experience available to the visitor is just as varied, covering everything from hiking and big game spotting to the multicultural attractions of Durban. Layers of history come alive in the Zululand region, still imprinted with the memory of fierce battles, while elsewhere you'll find intriguing traces of Boers, Britons, Portuguese and other colonial powers.
Practical Info
KwaZulu-Natal lies in the east of South Africa, bordering Swaziland, Mozambique and Lesotho. Its largest city and major transport hub is Durban.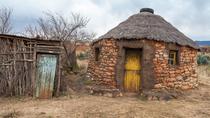 17 Reviews
Leave Durban and travel through the Natal Midlands to Himeville. Hop into a four wheel drive vehicle and enter Lesotho via the Sani Pass, where you will visit ... Read more
Location: Durban, South Africa
Duration: 12 hours (approx.)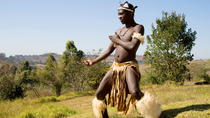 9 Reviews
Visit an authentic Zulu kraal, Shakaland, and watch the day to day activities of the people of this village. Learn the A to Z of Zulu life from the people ... Read more
Location: Durban, South Africa
Duration: 8 hours (approx.)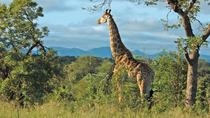 14 Reviews
Spend a day on safari in the magical Hluhluwe Imfolozi Game Reserve on the north coast of KwaZulu-Natal. Located in the heart of Zululand, this huge, well ... Read more
Location: Durban, South Africa
Duration: 12 hours (approx.)