Hogwarts Express Train
Scotland's legendary West Highland Line is dubbed the Hogwarts Express Train line, photogenically featured in the Harry Potter films when Harry and crew are transported by train to Hogwarts School from King's Cross Station's Platform 9 3/4.

Away from the cameras, the historic steam train is called The Jacobite and runs from Fort William to Mallaig, essential destinations if you're touring Scotland's West Coast.

The route winds through Highlands valleys and beside lochs and glens. It begins in the Highlands capital, Fort William, under the shadow of Ben Nevis at the southern end of the Great Glen.

One of the main highlights of the journey is crossing the 21 arches of the Glenfinnan viaduct, memorably captured in the Harry Potter films and overlooking Loch Shiel. You can alight at Glenfinnan station to stretch your legs and visit the West Highland Railway Museum.

By request, the train can also stop at the quiet little village of Arisaig before reaching the end of the line at Mallaig, the ferry port for the Isle of Skye. Views from Mallaig stretch across the water to the islands, and the little harbor town is small enough to discover on foot during a Hogwarts Express stopover. Good British fish and chips is a specialty here.

You can ride a leg of the Hogwarts Express train from Mallaig to Fort William as part of a three- or five-day excursion from Edinburgh to Skye, the Cairngorms and Scotland's West Coast.
Practical Info
The 84-mile (135km) round trip from Fort William to Mallaig and back is one of the world's great railway journeys, with old-fashioned carriages and compartments, and the pure nostalgia of traveling under the power of steam. Try to book a seat in carriage D, featured in the Harry Potter movies.

The train runs from May to October.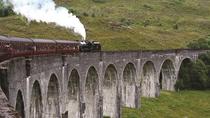 95 Reviews
Location: Edinburgh, United Kingdom
Duration: 3 days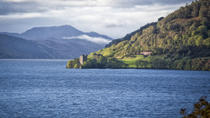 38 Reviews
Location: Edinburgh, United Kingdom
Duration: 5 days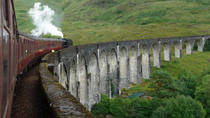 30 Reviews
Location: Edinburgh, United Kingdom
Duration: 2 days