Being the largest of the Galapagos Islands, Isla Isabela is one of the most intriguing tropical islands in the world. Approximately 1 million years old, the island is composed of six volcanoes, all of which but one are active. The unique geology of ...
Tours & Tickets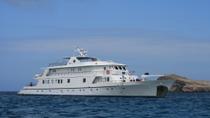 20 Reviews
Take a 4- or 5- day trip to the Galapagos Islands aboard a yacht! Explore different islands, and see their amazing array of plant and animal life, ... Read more
Location: Galapagos Islands, Ecuador
Duration: Varies
This 8 day program takes you to the main attractions of the Galapagos Island with visits to San Cristobal, Santa Cruz and Isabela.
Location: Galapagos Islands, Ecuador
Duration: 8 days (approx.)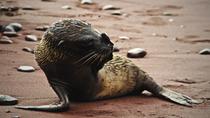 Come face to face with a dizzying array of wildlife on this nine-night tour to the Galapagos Islands, including San Cristobal, Isabela, Floreana and Santa ... Read more
Location: Quito, Ecuador
Duration: 10 days (approx.)