Being the largest of the Galapagos Islands, Isla Isabela is one of the most intriguing tropical islands in the world. Approximately 1 million years old, the island is composed of six volcanoes, all of which but one are active. The unique geology of the island has drawn visitors from all over the world to see the surface uplifts at Bolivar Channel and Urvina Bay, as well as the incredible tuff cones at Tagus Cove. Also enjoy the amazing wildlife that dominates Isabela, including the famous Galapagos tortoises, as well as hundreds of tropical bird species, penguins, marine iguanas, Darwin's finches, and cormorants. Also be sure to check out the tortoise breeding center.

Along with incredible flora and fauna to explore, visitors who wish to stay on Isabela will find the settlement of Puerto Villamil to be laidback and welcoming. The white, sandy beaches and quiet lagoons are the quintessential Galapagos experience.
Practical Info
If you are planning on visiting Isabela Island, keep in mind that the nearest airport is on Balta Island, out of the city of Puerto Ayora. There are many options for boat transport between the islands, however, ranging from group tours to private yachts.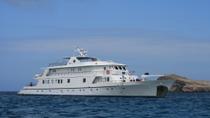 20 Reviews
Take a 4- or 5- day trip to the Galapagos Islands aboard a yacht! Explore different islands, and see their amazing array of plant and animal life, ... Read more
Location: Galapagos Islands, Ecuador
Duration: Varies
This 8 day program takes you to the main attractions of the Galapagos Island with visits to San Cristobal, Santa Cruz and Isabela.
Location: Galapagos Islands, Ecuador
Duration: 8 days (approx.)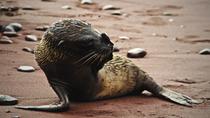 Come face to face with a dizzying array of wildlife on this nine-night tour to the Galapagos Islands, including San Cristobal, Isabela, Floreana and Santa ... Read more
Location: Quito, Ecuador
Duration: 10 days (approx.)