Like Copan, Quirigua is another popular archaeological site which is home to ancient Maya artifacts. Located in south eastern Guatemala (120 miles from Guatemala City), this one mile area features an impressive array of monuments which detail the Maya past.

While not as large as Copan, the area is still rich with relics from as far back as 200 AD. However, most of the surviving pieces are from the 8th century. The site has gained recognition because of its numerous stelae (large rock pillars with hieroglyphics), which tell the tales of important events from the past.

Here, there are 22 stelae and zoomorphs, boulders carved to replicate animals. These artifacts, made of sandstone, are impressive to behold.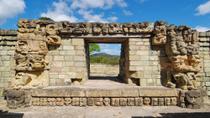 Location: Antigua, Guatemala
Duration: 2 days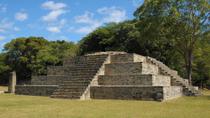 3 Reviews
Location: Guatemala City, Guatemala
Duration: 2 days