Alster Lakes
Boating on the Alster Lakes is a special experience in Hamburg, highlighting the historic role of waterways in Germany's biggest port.
Hamburg grew up around the River Alster, and the waterway has been dammed since the 12th century, transforming a river into lakes.
The artificial Inner and Outer Alster lakes (Binnenalster and Aussenalster) are the dammed tributaries of the River Elbe, while the Alsterfleet canal separates Hamburg's old and new towns.
The elegant buildings of Hamburg, Germany's second biggest city, put on their best face from the Alster lakes and canal. Longer excursions head north, crisscrossing from bank to bank of the Aussenalster.
Practical Info
The Alster Lakes form the centerpiece of Hamburg's city center.
The Kennedy and Lombards bridges separate the inner Binnenalster and outer Aussenalster lakes, while the Alsterfleet runs from Binnenalster down to the Elbe.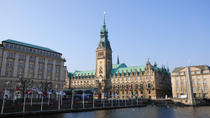 34 Reviews
See the best of Hamburg on an easy and convenient hop-on hop-off tour, including two cruises – a harbor cruise and a panoramic sightseeing cruise on Lake ... Read more
Location: Hamburg, Germany
Duration: 3 days (approx.)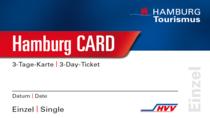 12 Reviews
With city-state traditions reaching back for centuries, Hamburg has always played a special political and cultural role in Germany's history.
Location: Hamburg, Germany
Duration: Varies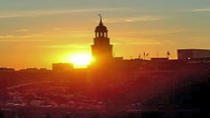 2 Reviews
The Illuminated Hamburg City Tour and Evening Cruise is the ideal way to entertain the whole family and a great introduction to the cosmopolitan city of ... Read more
Location: Hamburg, Germany
Duration: 3 hours (approx.)