Thien Mu Pagoda
Regarded as the unofficial symbol of Hue, Tien Mu Pagoda stands seven stories--the tallest monument in Vietnam. This working monastery was originally designed for Buddhist scholars, however it's recently become known as a site for anti-communist protests. Thich Quang Duc was the first Buddhist clergy member to self-immolate and bring attention to the plight of his people. His actions inspired the artwork for a Rage Against the Machine album, raising awareness of injustice for a wider audience.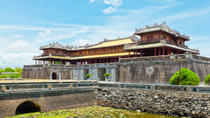 Travel back in time to Vietnam's regal past with a private day tour of Hue Imperial City (The Citadel) and Hue's Royal Tombs. A knowledgeable private guide ... Read more
Location: Hue, Vietnam
Duration: 8 hours (approx.)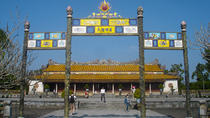 A day full of culture and history visiting UNESCO World Heritage Sites, spiced up with its sensational unique Vietnamese cuisine for lunch.
Location: tp. Huế, Vietnam
Duration: 1 day (approx.)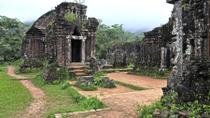 Explore the UNESCO World Heritage sites of central Vietnam during a private 4-day tour that takes you one way from Danang to Hoi An and Hue. With a private ... Read more
Location: Hanoi, Vietnam
Duration: 4 days (approx.)