Located a mere 15 minutes outside of the city center in the capital of Kota Kinabalu, the Sabah Museum and Science Center is the preeminent venue for cultural artifacts and historical displays relating to the Malaysian state of Sabah.

Divided into various different sectors, the main building is designed after a traditional Rungus longhouse and houses the ethnography, natural history, ceramics, archaeology, and history galleries. Situated nearby on the complex grounds is the ethnobotancial garden which raises medicinal and ornamental plants, the Heritage Village which allows visitors the chance to meander amongst a variety of traditional Sabah dwellings, and the Museum of Islamic Civilization where guests can learn about the history and heritage of local Muslim culture. The Science and Technology Center primarily focuses on the extraction and use of petroleum in the North Borneo region and offers a more industrial component to the complex than the cultural attractions featured in some of the other buildings.

Opened in 1984 on the palace grounds which once housed the governor of British North Borneo, must-do attractions at the museum complex include examining the tribal handiwork and ritual items on display as well as spending time in the traditional houses which celebrate the unique architecture of six different island ethnicities.

The entire Sabah Museum and Science Center makes for a fantastic day trip, and it's a cultural oasis in what can sometimes be a rough and tumble capital city on the waterfront.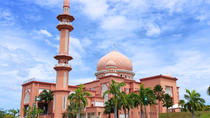 3 Reviews
Location: Kota Kinabalu, Sabah
Duration: 3 hours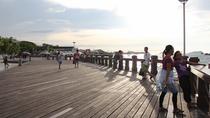 Kota Kinabalu, East Malaysia's capital city doesn't really seem like typical Borneo. There's not a whole lot of greenery and seaside shanties are few and far ... Read more
Location: Kota Kinabalu, Malaysia
Duration: 3 hours (approx.)