The London Shard
Londoner's have watched in awe as the imposing iron structure has grown into the clouds over the last few years. This March, the final tips of the spire were added to the capital's latest venture in innovative architecture, The Shard. An intricate jigsaw of glass panels now emerges from the building site, a contemporary homage to the church spires that dominate London's historic skyline and an attraction set to eclipse the London Eye as the capital's most sought after viewpoint.

The brainchild of the Sellar Group, The Shard now holds the record for the tallest building in the E.U., with the vertical structure measuring an impressive 1,016 feet high. It's a project some 12 years in the making, employing the skills of architectural visionary Renzo Piano (best known for creating the Pompidou centre in Paris), who not only designed the structure to appear like a gigantic 'shard of glass' piercing the skyline, but carefully constructed the angled glass panes to reflect and refract light, creating a prism-like exterior that changes color with the skies. The futuristic skyscraper takes the place of the Southwark Towers, overtaking it's predecessor with 72 floors to its 24, and as one of few tall buildings conceived in the aftermath of the World Trade Center attacks, is designed with stability, durability and shock-absorption in mind.

While marveling at the crystalline façade from the street below offers an awe-inspiring viewpoint in itself, the real vistas will be from the building's rooftop observation deck, the capital's highest viewing gallery at a whopping 800 feet above street level. The 72nd floor open-air deck will offer 360° views stretching an approximate 40 circular miles around the city and taking in a roster of London's key sights.

The observation deck is set to open its doors to the public in February 2013, but The Shard won't simply be a lookout point; the multi-million pound development is the nucleus of the redeveloped London Bridge Quarter, offering a vertical city of offices, residences and restaurants. While the luxury 5-star Shangri-La hotel and 62,000 sq ft glass front apartments might be out of the budget for mere mortals, visitors can take advantage of the 5-story Shard viewing galleries, dine in some of the city's finest restaurants or visit the on-site spa, all with incredible views included.

With a calendar of events to exhaust the hardiest of tourists, all eyes will be on London this year, but the opening of the long-anticipated Shard aims to give the masses a view to marvel at well into the New Year.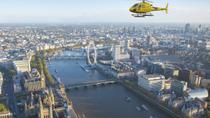 7 Reviews
Location: London, United Kingdom
Duration: Varies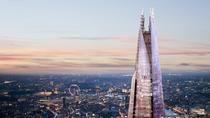 192 Reviews
Location: London, United Kingdom
Duration: Varies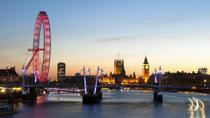 34 Reviews
Location: London, United Kingdom
Duration: 2 hours