Seven Mile Beach
Seven Mile beach is 11 km (6.75 mi) of golden sandy loveliness. It's a paradise setting of azure waters, soft, warm sand and palm trees swaying in the tropical breeze, things you take in all before you see the resorts, the hustlers and the (gasp!) nudity.
Seven Mile beach maybe one the best beaches in the Caribbean (as voted by several travel publications) but it is also one of the most hedonistic. Topless sun baking is a given along its entire stretch and there is even a section (and several hotel-specific beach sections) for those chasing an all over tan.
Resorts line the beach and everything is on tap to indulge your every whim. If you can tune out (or embrace) the hawkers, constant reggae and exhibitionists, then this may just be your idea of paradise. More conservative-minded folk and families seeking a little more solitude and a tad less nudity may wish to park their beach towel elsewhere.
Practical Info
Seven Mile beach lies directly north of Negril's center, parallel to Alice Eldermire Drive.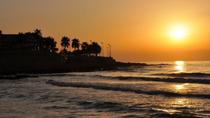 70 Reviews
Head to Jamaica's west coast for a full-day historical tour of Negril! See this beautiful sleepy town and experience its laid-back vibe with a visit to miles ... Read more
Location: Montego Bay, Negril and Ocho Rios, Jamaica
Duration: 10 hours (approx.)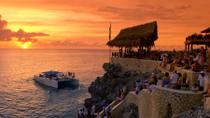 9 Reviews
Travel along the beautiful north coast via Montego Bay to the village of Negril, where time stands still and fun and relaxation is a way of life. Explore the ... Read more
Location: Ocho Rios, Jamaica
Duration: 10 hours (approx.)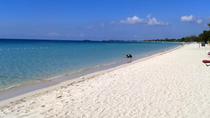 This adventure takes you on a scenic trip to Negril's Seven Mile Beach, a 7-mile stretch of white sand beaches full of activities and relaxation!
Location: Montego Bay, Jamaica
Duration: 7 hours (approx.)