New York City is full of fun ways to celebrate America's independence on July 4. To help you decide how and where you'll enjoy the festivities, here are some suggestions.
Macy's 4th of July Fireworks
Touted as the largest fireworks show in the United States, the Macy's 4th of July Fireworks has just moved to the East River, after five years on the Hudson. The Brooklyn Bridge is the new star of the show, as special firing platforms will be set up along the span and about 50,000 pounds of fireworks are set to launch between its towers. The show can be seen from any area with an unobstructed view of the sky above the East River, with access points in both Brooklyn and Manhattan. Not only is this spectacular show in the sky beautiful, it's also an important New York City tradition as Macy's has been hosting a Fourth of July fireworks show in NYC since 1958. This year's theme? Celebrating the 200th anniversary of the patriotic 
Star-Spangled Banner
. 
Liberty State Park
Since Macy's has moved it's fireworks show over to the East River, Liberty State Park is the new spot for fireworks in Jersey City. This is where the Freedom and Fireworks Festival will be held, complete with a free concert and a large display (anticipated to be the largest in the state) set to light up the Hudson County sky on the 4th.
Nathan's Famous Hot Dog Eating Contest
Every Fourth of July, about 40,000 people head to Nathan's Famous in Coney Island to watch professional eaters scarf down as many hot dogs as humanly possible in 10 minutes. Not only is the event entertaining, it's also for a good cause as the company donates 100,000 hot dogs to the Food Bank of New York City. Afterward, enjoy a scenic stroll along Coney Island's iconic boardwalk.
The Great 4th of July Festival
This free-to-enter annual festival takes place from 11 a.m. to 6 p.m. on July 4 on Water Street from Fulton to Broad Street. Over 40,000 attendees go to enjoy patriotic entertainment, over 100 cultural exhibits, vendors selling food, merchandise, handicrafts, and live music at this enormous and festive street fair.
Children's Museum of Manhattan
Families will children can enjoy a day full of themed, interactive activities. On the Fourth of July, the Children's Museum of Manhattan will host an array of festive programming, like making State of Liberty sculptures, creating fireworks collages, mural painting, miniature skyscraper building and more. Admission into the museum is $11 for children and adults, $7 for seniors and free for members and kids under 12 months.
Fourth of July cruises, tours and experiences
On the holiday, an array of
Fourth of July cruises, tours and experiences
in New York City are offered. Picture scenic firework cruises, dinner buffets, special sightseeing tours, rooftop experiences and more. For an array of excursions in one, opt for the
Ultimate NYC Fourth of July Experience
. This includes a barbecue rooftop lunch overlooking the Hudson River, a sightseeing tour of Lower Manhattan, an evening dinner cruise and vibrant fireworks show.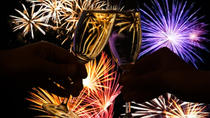 Get a front-row seat for New York's 4th of July fireworks display during a celebratory dinner cruise on New York Harbor. With a drink in hand from the premium ... Read more
Location: New York City, New York
Duration: 5 hours 30 minutes (approx.)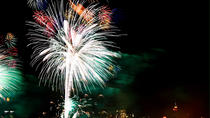 46 Reviews
Celebrate 4th July with front row seats to the famous Macy's fireworks display and the glittering city lights while relaxing on this fine dining cruise.
Location: New York City, New York
Duration: 4 hours (approx.)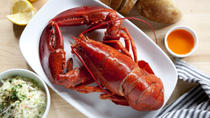 Make your Fourth of July in New York City a night to remember on this lively boat cruise with a lobster buffet dinner and incredible views of the city's ... Read more
Location: New York City, New York
Duration: 5 hours (approx.)