By Viator, June 2015
No reviews, be the first!
The state of Oaxaca is famous for its distinct cuisines, and the state's capitol is one of Mexico's best food cities. Although Oaxaca is also known for homemade cheeses, the staffs of life in Oaxaca are chocolate, corn, and chiles—these essential ...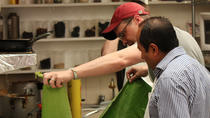 3 Reviews
Discover the flavors of Oaxaca as expert chefs introduce you to Oaxacan cuisine and cooking techniques. During this 3.5-hour class, walk to the local market to ... Read more
Location: Oaxaca, Mexico
Duration: 3 hours 30 minutes (approx.)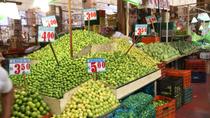 2 Reviews
This tour will introduce you to the Zapotec culture and Spanish colonial history of Oaxaca as you visit several traditional towns outside the city. Meet your ... Read more
Location: Oaxaca, Mexico
Duration: 4 hours 30 minutes (approx.)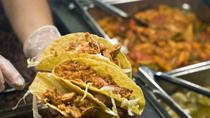 Embark on a Mexican food odyssey, round-trip from Mexico City, with a seven-night journey through Mexico's richest culinary regions. This gastronomic tour ... Read more
Location: Mexico City, Mexico
Duration: 8 days (approx.)