Wat Chalong
There are 29 Buddhist temples on the island of Phuket, but Wat Chalong is the most elaborate and important. It is dedicated to two abbots who used their medical skills and authority to assist during the Tin Miner's Rebellion of the 19th century. ...
Tours & Tickets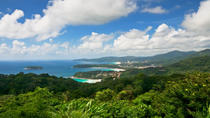 212 Reviews
Familiarize yourself with the island of Phuket on a half day guided coach tour. Take in the islands natural beauty as you drive along the beach roads through ... Read more
Location: Phuket, Thailand
Duration: 4 hours (approx.)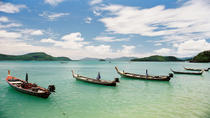 7 Reviews
This tour is an ideal opportunity to familiarize yourself with your holiday island.
Location: Phuket, Thailand
Duration: 4 hours (approx.)