1535 Reviews
Address:

Via Camporegio, 2

Hours:

Mar-Oct: 7am-6:30pm, Nov-Feb-: 9am-6pm. See web site for hours of Mass.
Chiesa di San Domenico
Saint Catherine of Siena brought this basilica to prominence by taking her vows here in 1363 when she was just 15. Having had her first vision at the age of 6 near this church and deciding to follow a religious life from 7, she went on to lead a highly significant existence tending the sick, receiving the stigmata from a wooden cross in Pisa, mediating for the Papacy during its exile in France and also the time of Great Schism of the West when the cardinals could not agree on who should be the next pope.

She died at the age of 33 in Rome. In 1461 she was made a saint, in 1866 she became a patron saint of Rome, and in 1939 a patron saint of Italy. Finally in 1999, she was proclaimed a co-patron saint of Europe.

Apart from having her spiritual origins in this church in Siena, Saint Catherine of Siena remains present in the church in the form of relics. Although buried in Rome, her head was returned to Siena where it is preserved above the altar of Basilica di San Domenico. In addition her thumb and the whip she used for self-flagellation on behalf of the faithful are contained in a small window box to the right of the Chapel of Saint Catherine inside the basilica.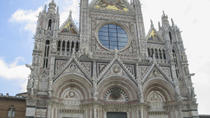 57 Reviews
Location: Siena, Italy
Duration: 2 hours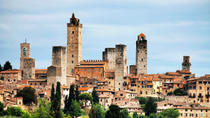 1494 Reviews
Location: Florence, Italy
Duration: 10 hours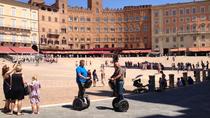 Location: Siena, Italy
Duration: 3 hours