Kucuk Ayasofia Camii (Church of the Saints Sergius and Bacchus)
The Little Aya Sofia (Kucuk Ayasofia Camii in Turkish) was built in the 6th century at the direction of the Roman Emperor Justinian I. Shaped as an irregular octagon, the church's interior featured a two-story colonnade and was embellished with gold ...
Tours & Tickets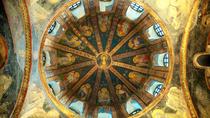 Follow the Christian heritage in Istanbul by luxury private car and private guide. Spend a full day around the old city, visit spectacular Byzantine Churches ... Read more
Location: Istanbul, Turkey
Duration: 8 hours (approx.)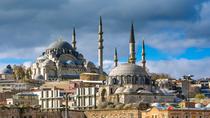 Visiting the most important monuments of Constantinople and Istanbul the Little Hagia Sophia, Suleymaniye Mosque and Grand Bazaar.
Location: İstanbul, Turkey
Duration: 3 hours 18 minutes (approx.)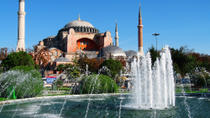 A perfect introduction to the historical area of Istanbul in 1 day. Conducted by an expert guide, this tour includes the most important sights of the city ... Read more
Location: Istanbul, Turkey
Duration: 8 hours (approx.)