Explore one of Acapulco's most stunning natural settings with a leisurely cruise along Coyuca Lagoon. Known for its lush vegetation and calm waters, the freshwater lagoon also attracts hundreds of bird such as herons, storks, and pelicans. Enjoy a buffet lunch as you sail past mangroves and flowering hyacinths. Coyuca had also been a favorite Hollywood filming location, doubling for jungle settings in Tarzan movies and Rambo II.
Highlights
Coyuca Lagoon Tour
Relaxing cruise along the freshwater lagoon
Wide array of tropical vegetation
Natural paradise for hundreds of bird species
Buffet lunch and open bar
Hotel pickup and dropoff
Recent Photos of This Tour
What You Can Expect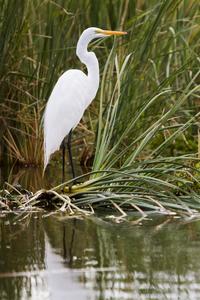 This beautiful fresh water lagoon is considered to be one of the most important natural attractions of Acapulco. This picturesque lagoon is thick with palms, water hyacinths and native flora, and has been the setting for Hollywood films such as The African Queen.
When your air conditioned coach arrives at the heart of the lagoon you will transfer to a small boat to cruise through the thick vegetation. A paradise for birds with over 250 species, this tour is a must for nature lovers.

You will visit a local beachfront restaurant where you will enjoy a buffet lunch and open bar of domestic drinks. After lunch you can walk along the beach or just relax in a hammock.
April 2015
Adrianna and her flock are wonderful!!! She is warm and welcoming into her home. We got very lucky with great tour mates who are now friends forever. HIGHLY RECOMMEND.
November 2014
My cousin travelled with me. We loved this tour. This tour took us about an hour up the coast from Acapulco which was a nice change. The guide was so nice and helpful and had good English skills. (We are very poor in Spanish). The scenery was beautiful, the food and drink excellent. We agreed we would go on this tour again on another trip to Acapulco.
March 2011
fantastic tour! Beach is great boat ride fun saw many things in Acapulco great lunch by the beach!
GO FOR IT!!
Raquel R USA
August 2008
The trip was beautiful and perfect.
Denise S United Kingdom
August 2008
Excellent. Don't forget your towel, as the beach is stunning.
December 2010
It was pretty good except for the visit to an allegator and about 9-10 turtles that were enclosed in a very small pen with disgustingly stagnate, green water filling half the pen. Those poor creatures, esp. the turtles as I suspect they have to be on 24/7 watch on the allegator (even though he is fed fish daily). Buffet and resort were especially nice though. Would go again.
Larissa H Australia
June 2016
Have been on more interesting tours. It was ok.

August 2013
We were asked if we wanted to attend a program about sea turtles for an extra 50 pesos - the program was boring - I do not know Spanish and am not interested in learning about sea turtles from the beginning of time - it was fun releasing one of the sea turtles into the ocean, but then it became boring. There was no mention of sea turtles and had I known that we were going to sit for over an hour being bored, I would have refused. Otherwise, the tour was great.
Advertisement
Advertisement