Explore ancient ruins and top regional attractions in central Jordan with ease on this private half-day tour to Madaba and Mount Nebo from Amman. Visit St George's Church in Madaba, home to beautiful Byzantine mosaics depicting the Holy Land and Jordan. Enjoy panoramic views over the Jordan Valley to Jericho and Jerusalem from Mount Nebo with your guide. Explore the ruins of a Byzantine church that once stood on the hilltop, and gain insight into biblical legend for which this ancient corner of the world is famous.
Highlights
4-hour private tour of Madaba and Mt Nebo from Amman
Visit St George's Church in Madaba to see the stunning Madaba Mosaic Map
Admire this intricate 6th-century mosaic map of the ancient Holy Land and Jordan
See its rich renderings of Jerusalem, the Dead Sea and other famous biblical sites
Visit Mt Nebo, where the bible says Moses first viewed the Promised Land
Behold the exquisite Byzantine mosaics uncovered at Mt Nebo's summit
Receive personalized attention from your driver and local guides on this private tour
What You Can Expect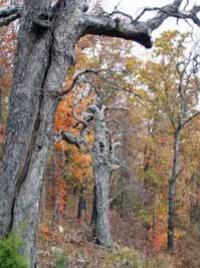 Start your tour with a pickup from your centrally located Amman hotel. Relax into your private, air-conditioned vehicle with your knowledgeable driver, and travel south to Madaba, known for its exquisite Byzantine mosaics.
After roughly an hour, arrive in Madaba and head inside St George's Church with a local guide. This 19th-century Greek Orthodox basilica is home to the famous Madaba Mosaic Map, a 6th-century AD floor mosaic that depicts the ancient Holy Land and Jordan. Gaze at this masterpiece and its richly detailed renderings of Jerusalem, Jericho, the Dead Sea and other biblical sites as your guide explains how it was unearthed in 1897.
Having admired the mosaic, drive to Mt Nebo, the hill where, according to the bible, Moses was not only granted a view of the Promised Land but also died. Take in the stunning views from the summit that extend over the Jordan Valley, and on a clear day, can stretch as far as Jericho and Jerusalem.
Meet up with a local guide and go inside the excavated remains of the Byzantine church that once graced the hilltop. Here, archaeologists have uncovered a series of floor mosaics dating from between the 4th and 6th century AD. Marvel at these intricate artworks with their still-vivid illustrations of peacocks, soldiers, horses and hunters, as your guide shares facts about their creation and discovery.
After your visit, return to your vehicle and make the drive back to Amman. Your tour ends with a drop-off at your Amman hotel.
October 2012
This tour was very pleasing indeed and certainly showed us all the areas of interest that we had. The giude / driver was also very willing to engage with us. This was a short tour but certainly filled the bill for us.
March 2016
Good tour,very enjoyable. Excellent local guide at Mt Nebo-Moses ask for him!
June 2015
well worth doing if you have a few hours spare.
Unfortunately parts of Mount Nebo were closed off for renovations when i went so didnt get to see everything. was also told by the driver that if you come around sunrise or close to then you can see Jerusalem from the mountain

January 2014
Private car to Baptism site

March 2013
Our driver arrived promtly at the hotrel and very friendly, spoke great English and provided details about the local area on the drive. The tour includes two stops to explore without guides but at Mount Nebo there are plenty of signs to provide detail. We also made a quick stop at the school where the art of mosiacs is taught. It was a great stop and we really enjoyed getting to see where this work is done. Great sights, but if your time is limited prioritize Petra and Jerash over this, though I recommend if you have a few days.
Mark W USA
August 2011
The "private" aspect of the tour is that a driver takes you from your hotel to the site and back, and pays entry into the site. There you join one of the frequent small group tours between the visitor center and the baptism sites and Jordan River.
Our shuttle bus stopped along the road to look at the Tell a-Kharrar/Elijah's hill site from a distance and thru the bus windows for a couple minutes. No one was let off the bus, let alone go actually visit the site.
Then we continued on to the baptism site area, where we had the better part of the hour to walk through that area with a very informative guide.
I would have given this just 3 stars given the poor handling of the Elijah's Hill area, but I think most people come here for the baptism/Jordan River sites and will be satisfied with how that portion was handled.
July 2012
Seeing Madaba and Mount Nebo was good but brief. The tour didn't represent good value for money. It was easily do-able from Amman by taxi, which would have cost a lot less.
Cheryl W USA
July 2010
Our driver was not the best tour guide, but Mount Nebo was definitely worth a stop, especially if you are thrilled, as I am, by the religious significance of its being where Moses first saw the promised land. Madaba was a bit of a yawn.
Advertisement
Advertisement