Discover the ancient jewels in Jordan's crown on this private Mount Nebo, Madaba and Dead Sea day trip from Amman. Explore Amman with your guide and discover top attractions such as the Citadel and the Roman theater. Visit St George's Church in Madaba and learn of the city's rich history. Enjoy panoramic views over the Jordan Valley from the top of Mount Nebo, and admire ancient relics and mosaics in a Franciscan monastery. Then, soak up the sunshine and enjoy free time to swim in the Dead Sea's salty waters.
Highlights
Private day trip to the Amman citadel, Madaba, Mount Nebo and the Dead Sea
Look around the ruins of the Amman citadel and incredible Roman theater
Visit St George's Church in Madaba with a local guide and admire its mosaic Holy Land map
Head to Mount Nebo to visit the Franciscan monastery and soak up views of Jordan Valley
Relax at a public Dead Sea beach and enjoy free time to bob around in the mineral-rich water
Upgrade to visit a Dead Sea resort with a private beach and superior facilities
Recent Photos of This Tour
Private Tour: Mount Nebo, Madaba and The Dead Sea Day Trip from Amman
What You Can Expect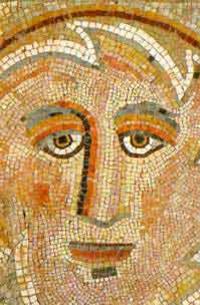 Start your day trip with a pickup from your Amman hotel and meet your private driver for the day. While not an official Ministry of Jordan guide, your driver is knowledgeable about the area and its history, and is able to point out sites of interest along the way.

Start the tour with a panoramic visit of the capital of Jordan from the ancient area with a view point from the Citadel and continue to the new modern Amman then proceed to the Amman citadel and Roman theater. Known in Jordan as Jebel al-Qala'a, the citadel is believed to have been fortified during the Bronze Age, and artifacts from that time period indicate that the hilltop site was a fortress for thousands of years. Pay your entrance fee, pose for photos by the ruins, and then take a look around the old Roman theater before traveling to Madaba, approximately 45 minutes south of Amman.

Often called the 'City of Mosaics,' Madaba owes its popularity to a lavish mosaic map of the Holy Land that covers the floor of St George's Church. Head inside the church to see it, and learn about its history as well as the town's other ancient biblical sites from a local guide.

After a quick stop for lunch, continue to Mount Nebo, the hill where the prophet Moses was said to have been granted a view of the Promised Land before he died. Admire views of Jordan Valley, seeing the ancient lands of Judah and Jericho, and head inside the Franciscan monastery, which is built on the site of Mount Nebo's ancient church, to see relics and mosaics with a local guide.

Later in the afternoon comes your chance to relax, and there are few places better to do so than at the lowest point on Earth: the Dead Sea. Considered as one of the world's true natural wonders, the impressive body of water is fed by a collection of incoming rivers that gush to its land-locked shores. The waters are unable to flow elsewhere, so they evaporate and leave behind a rich concentration of natural salt that attributes to the Dead Sea's famous buoyancy.

Relax on one of the public beaches, or upgrade to spend your free time at the Dead Sea Tourist Beach Rest House. Bob around in the Dead Sea's salty water, perhaps reading a newspaper as you recline on the surface! How you spend your time at either site is up to you; just remember to bring your bathing suit, a towel and sunscreen.

In the late afternoon, travel back to Amman with your private driver and finish your day with a hotel drop-off.
June 2016
The local tour guide is awesome!!! Well planning and time management in photo-shooting and not even asking for a single tips!
June 2016
The local tour guide is awesome!!! Well planning and time management in photo-shooting and not even asking for a single tips!
Allyson W USA
October 2015
My driver/ guide Shadi picked me up at 9am from my hotel. Drove by the Citadel and theater on the way to Madaba, then Mount Nebo and the Dead sea. Shadi was a very good driver. Always felt safe. Really enjoyed my visit to Jordan. Thank you Shadi.
June 2014
Great experience!! our driver, Ehsam, was great and took us many places for us to see. Jordanian people are very warm and welcoming. Remeber to take bathing suit and flip flops for the dead sea!

Edwin E USA
April 2013
Our tour driver Muneer was great. He was very informative, punctual and always asked us what we wish to do and was flexible to accommodate our requests. Thanks Muneer for making our tour interesting, pleasant and safe. Shoukran my friend.
Vojtech C Czech Republic
November 2012
Excellent overall, impressive bliblical sites, highly professional driver/guide.

NKR Prabhu India
January 2012
This is a great trip... Absolutely fantastic....
Steven L United Kingdom
July 2010
You see many bits of the Holy Land on this trip and end up floating in the Dead Sea. Modaba is in particularly lovely Jordanian town so spend some time there!
Gerald P USA
December 2008
The church at Madaba with the mosaic map was incredible, as was the swimming in the Dead Sea. Awesome!!!
December 2008
This was one of the best trips I have ever had. I travelled alone but enjoyed it a lot. Jordan is a great country and Jordanian hospitality is amazing.Before I left I read a lot about Jordan, culture, dress code and habits. I learnt some Arabic phrases and numbers which was much appreciated by Jordanians. I booked 2 trips with Viator and both were great! I saw a breath taking view from the top of Mount Nebo and enjoyed swimming in the Dead Sea. You cannot miss it! This is so much fun. What really made my day, was the driver who was a great companion through the whole tour, very professional, patient answering my questions and with a great attitude towards the tourists. I would definitely recommend this trip to everyone. Remember that apart from Petra, there are other beautiful places in Jordan - the more you see, the better you get to know this country, its people and culture. Shukran thank you in Arabic to Viator and local travel agency.
Advertisement
Advertisement