41 Reviews
Location:

Amsterdam, Netherlands

Duration:

Flexible
Skip the general admission queues at Madame Tussauds Amsterdam with a skip-the-line ticket! See lifelike recreations of your favorite stars and celebs without wasting time in a long line when you purchase skip-the-line passes ahead of time. Follow Robert Langdon as he unravels the Da Vinci Code and get a taste of being famous with the world's hottest (wax) celebrities at Madame Tussauds Amsterdam!
Highlights
Skip long lines at Madame Tussauds

New celebrities and new interactive features
See wax statues of the most famous people in the world
Recent Photos of This Tour
Skip the Line: Madame Tussauds Amsterdam
What You Can Expect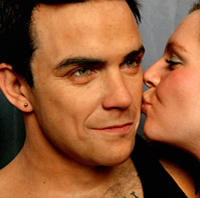 Madame Tussauds Amsterdam is now interactive and sensationally different! Not only will you come face to face with celebrities, but you can now also shop 'til you drop with superstar Jennifer Lopez, test your soccer skills against Ronaldinho, or have your picture taken with Brad Pitt and Angelina Jolie! or simply sing and dance the night away with Madonna!

At Madame Tussauds we believe experience is the essence of a fantastic time and a great memory. It's real. It's larger than life. It's more exciting than a rollercoaster. And you are the biggest part of it all. Sing. Dance. Dress up. Live out a fantasy. Stand next to your hero. All of it is possible at Madame Tussauds.
Itinerary
Other experiences at Madame Tussauds Amsterdam:
Mixing with DJ Tiesto:
Wanted: Enthusiastic DJ for a performance in Madame Tussauds. Experience is not necessary, feeling for rhythm is. In 'mix with Tiesto' you can take place in an official DJ booth where you can mix the tracks the same way he does. Are you just as good as worlds best DJ? Tiesto was the first DJ to look after the music at the opening ceremony of the Olympic Games 2004 in Greece. Together with Pioneer we made it possible to step behind the turntables. Put on the records and mix them seamless together. Let your crowd feel the rhythm! Show your talent in our DJ booth and start a party!
The Da Vinci Code:
Leonardo Da Vinci's masterpiece the Mona Lisa is the most famous painting in the world. The painting is believed to be Lisa Gherardini, wife of Francesco del Giocondo a rich Florentine silk merchant. Another theory suggests that the painting is a self-portrait showing Da Vinci's feminine side. The painting is so well known on account of Mona Lisa's smile which with its mysterious air adds to the lifelike portrayal. The original painting has hung behind protective glass since the 18th century in the Louvre Paris. Buy your ticket online now and discover the truth about The Da Vinci Code at Madame Tussauds!
Shopping with Jennifer Lopez:
Would you like to know how it feels to be J.Lo? Now you can, thanks to the 'Shopping in Style' experience, entirely dedicated to this diva! Try on Rodrigo Otazu's jewelry and dress up in a beautiful evening gown. A stylist will provide you with the most up-to-date fashion advice, to ensure you look as trendy as Jennifer herself. You can play the 'Real or Replica' game to test your fashion knowledge, what is real and what is fake? Buy your ticket now and step into the glamour world of superstar J. Lo!
Train your soccer skills with Ronaldinho!:
Ronaldinho shows you all his skills! And can you do the same? Step into the cage and try all the tricks Ronaldinho can. He shows you the neck trick himself, are you up for it?
December 2015
We really enjoyed Madame Tussaud's, conveniently placed in Dam Square so easy to find. We went straight in and loved being able to take pictures with some of our favourite celebs.
August 2015
Loved Madame Tussauds - we had never been before and the children really enjoyed it. The skip the line queue was longer than the queue for tickets but to be fair it moved really quickly and we didn't wait too long at all. All the staff were really friendly as was staff everywhere you went in Amsterdam!. Got some great photos as its not at all overcrowded. Collecting the tickets using the e mail voucher was easy and we got an extra discount at the collection point when we booked another venue to visit!
April 2015
Wunderschöne Erlebnis! Hat sehr Spaß gemacht!
March 2015
Loved the meseum and had lots of fun
February 2015
Madame tussards is amazing. Spent hours walking around taking pictures! would 100% reccommend anyone to go there
December 2014
The trip was nice. We did not need to stay in the line. We went inside directly with tickets in my passbook application.
Smooth and professional organized.
Thank you.
December 2013
We visited reasonably early and having tickets meant we bypassed the queue and went straight in. The enthusiastic young man on rope duty did ask if we'd like our photo taken with Mr Obama but not being American we declined. They only allow a certain number of people in at a time which made for a most enjoyable visit so we had plenty of time to stop and look at all the figures and marvel at their creation. There was a great range of "people" from all areas of life with "celebrities" being the most popular. We really recommend this as being the best way to visit Madame Tussaud's especially for people who don't have a lot of time and/or hate queues.
June 2013
Loved it. Not a museum person, but this was lots of fun and very good. Highly recommended
June 2012
No need to wait along the long lines.
Sudhir C India
May 2012
Buying Viator tickets made our entry without joining the line.
Advertisement
Advertisement