Imagination comes to life right before your eyes at LEGOLAND® California. Featuring everything from pirates and dinosaurs to knights and castles, adventure abounds at this fabulous theme park. Bring lots of energy and get ready to explore more than 60 action-packed rides, shows, and attractions. Hotel pickup and drop-off is included so your day is even easier. For more family fun, upgrade and enjoy admission to the SEA LIFE Aquarium and LEGOLAND Water Park.
Highlights
LEGOLAND® California admission ticket and transport

Enjoy a full day of action-packed fun with the whole family
Explore more than 50 attractions, rides and shows
Miniland USA's incredibly detailed LEGO cities will blow you away!
Upgrade to include admission to the SEA LIFE Aquarium and LEGOLAND Water Park
Round-trip hotel transport from Anaheim included
Why Our Insiders Chose This Tour
Elaborate LEGO models of famous landmarks dazzle, while exciting rides and entertainment are fun for the whole family. Parents will love LEGOLAND® California's healthy dining options featuring freshly made items prepared from local ingredients.
What You Can Expect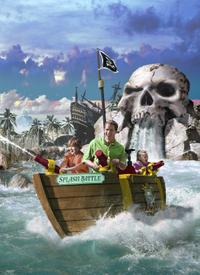 Your day begins with a beautiful drive along California's scenic coast from your Anaheim hotel. Travel past miles of pristine beaches as you make your way to LEGOLAND® park California in the charming seaside town of Carlsbad.
Perfect for children ages 2 to 12, the 128-acre park is filled with wonders that will delight everyone in the family. With over 60 rides, attractions, and shows, a visit to LEGOLAND® Anaheim will make for an exciting and memorable day.
Whether you're exploring the remarkable LEGO replicas of well-loved cities in Miniland USA, experiencing the adrenaline pumping thrills of the LEGO TECHNIC Coaster, or digging for fossils on Explorer Island, there's plenty of fun to be had by the whole family.
After a fun-filled day, sit back and enjoy the scenic drive back to your Anaheim hotel.
Upgrade: SEA LIFE Aquarium and LEGOLAND Water Park Hopper Tickets
For added adventure, you and your family can enjoy a visit to SEA LIFE Aquarium and LEGOLAND Water Park. Voyage into the depths of the underwater world at SEA LIFE, where a unique, interactive experience awaits. LEGO models guide the way while play zones, fun facts, and quiz trails engage kids in learning about the mysteries of the ocean and its inhabitants. When you're ready to take a real dive into the aquatic world, LEGOLAND Water Park is the place! Featuring a wave pool, fun water slides, and giant DUPLO animals that splash and spray, guests here are fully immersed in the creative world of LEGO. Two sandy wading areas, beach-themed restaurants, and plenty of shops and snack carts round out the fun.
Itinerary
LEGOLAND Attractions:
Pirate Shores
Guaranteed to shiver yer timbers, Pirate Shores presents four all-new water attractions with captivating high-seas adventures that will thrill buccaneers of all ages. You can experience Splash Battle with its ship-themed vehicles that put you behind your own water cannon as you navigate through pirate-infested waters. Hold on to your tattered pirate hat because at the Treasure Falls mini-water flume ride you'll drop in -- nearly 12 feet (3.5 meters) -- on a few vacationing pirates.
Younger kids can play in the crystal-clear waters at Swabbies Deck, where they're surrounded by pop-up water jets, playful water fountains and delightful squirt cannons. More adventurous family members can discover Soak-N-Sail, featuring more than 60 interactive gadgets and devices pumping and spraying hundreds of gallons of water.

Dino Island
At Dino Island, young paleontologists can brush up on their archaeology skills as they dig for bones and fossils buried at Dig Those Dinos. And the Coastersaurus roller coaster takes you on an amazing journey as it climbs, curves and dips through a prehistoric jungle featuring life-sized LEGO brick dinosaurs.

Explore Village
Drive through Africa on a safari trek to see towering giraffes, zebras, lions and other wildlife. Then, take a boat ride through your favorite storybook adventures. Plus, there's loads of fun at Water Works and DUPLO® Playtown.

Fun Town
Pump up the fun as you race to hose down a burning building at the Fun Town Fire Academy. Or pedal cars on the self-propelled Sky Cruiser up to the Kid Power Towers, where you can view the entire Park and the Pacific Ocean before you free-fall back to earth. Kids can drive real electric cars, earn official LEGOLAND® driver's license and pilot helicopters, planes and boats all around this wacky, whimsical town.

Miniland USA
Twenty million LEGO bricks form spectacular reproductions of American landmarks from California, New Orleans, Washington DC, New York City, Las Vegas and Florida. Take a stroll along the dazzling Block of Fame, a winding tree-lined pathway featuring a remarkable collection of world-renowned art and 3D busts of historical luminaries, all depicted in LEGO bricks.

Knights Kingdom
Become a knight and tame the dragon on the only robo-coaster in North America -- Knights' Tournament. Choose your destiny from a selection of spine-tingling maneuvers and intensities that deliver an unpredictable ride experience. Joust astride LEGO horses, explore an enchanted forest, ride the Dragon Coaster through the king's castle, and 'get physical' in Hideways -- one of the biggest jungle gyms in the world.

Imagination Zone
The BIONICLE Blaster will be in full spin along with other favorite rides like the LEGO TECHNIC® Coaster that speeds through giant dips and razor sharp curves. But this is more than just exciting rides; this is the place for true LEGO fans. Everyone can build and play with LEGO bricks and games from LEGO car races to MINDSTORM robotics to baby playgroups.

Knight's Tournament
Prepare yourself for this robotic-coaster adventure that delivers a spine-tingling one-of-a-kind experience allowing you to take charge and choose your own destiny! Become a knight and tame the dragon!

Dune Raiders
Experience a 30-foot-high (9-meter) attraction on this ultimate slide experience featuring six side-by-side 50-foot-long (15-meter) racing lanes and a pair of double-helix corkscrews. Themed in an Egyptian motif complete with interactive Lego model scenes, Dune Raiders is fun for the entire family!
September 2015
Very convenient and great trip!
May 2015
A great day out for our 3 kids lots of rides and stuff to see, would highly recommend if you have younger children!
August 2014
The trip was fun and amazing though I wish it was longer stay. We were picked at 5:30pm. a few more hours would have given more time to enjoy more rides.
We also had to wait for the shuttle for 15mins or so at the shuttle office for the shuttle transfer.
Theresa the driver gave a good sightseeing tour to us. Later, my son enjoyed the movie for the way back.
December 2013
Van was late, but got us to legoland in good time. The van was waiting for us at the end of the day and being the only ones, we were able to take a nap after a fun day.
August 2015
Operators were Lux, bus was a small one and ride was rough. Park was okay, but compared to other parks we visited probably a step down
January 2014
The pickup at the hotel was late, and then had a few other stops which put us late into the transfer depot. The bus to LEGOLAND was late leaving so we lost an hour of time at LEGOLAND. The driver never said a single word on the whole trip. When we got to the park all he said was be back here at 5:00 pm sharp, not even any directions on what to do at the gate of the park and the connection between the parks. I have been on some of your other tours and this one was a disappointment.
September 2013
Bus service was excellent, on time pick-up and return, great bus ride, excellent drive.r
Legoland was not what we expected.
Advertisement
Advertisement