This private tour of the Philae Temple, Aswan High Dam and unfinished Obelisk showcases three of Aswan's most popular sites. Travelers will get an up close look at the dam that divides the Nile from Lake Nasser, marvel at the sheer size of the unfinished Obelisk and revel in the natural beauty of Philae Temple's island home.
Recent Photos of This Tour
Private Tour: Philae Temple, Aswan High Dam and Unfinished Obelisk
What You Can Expect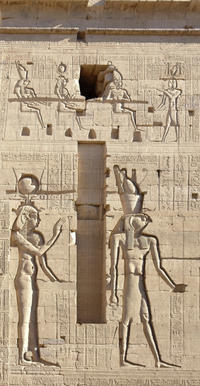 Head to the High Dam of Aswan from your city hotel or cruise ship and discover the incredible wonders of this engineering miracle. Built in the 1960s, this impressive structure allows travelers to look out over Lake Nasser towards the Kalabsha temple and take in unique views o the huge power plant further to the north.
From there, make your way to the Unfinished Obelisk, located in the granite quarries. Learn how these reserves served as the main supply for ancient temples and colossi. Your Egyptologist will help you uncover the history of this place and explain how the massive obelisk was carved and then abandoned when a crack was discovered.
Finally, make your way to the Philae Temple—what is possible Aswan's most famous site. Learn how this great temple was moved after the High Dam caused rivers to rise dangerously close to the ancient relic. Your guide will take you on a short motorboat ride and an informative walking tour of the temple, which was dedicated to the goddess Isis. Use additional free time to explore on your own.
This private tour insures you the flexibility to decide how much time is spent at each of the sites, making for a truly personalized Aswan experience.

May 2015
Nice easy tour of the sites, great
February 2011
Stunning, our guide Dina was wonderful. she knew what she was talking about and explained it in a way that we understood. Dina was brilliant by far the best guide we had (that is saying something as Nana in Cairo was pretty good too).
August 2008
Our guide was excellent and we loved Philae - a peaceful oasis after Abu Simbel.

NKR Prabhu India
January 2012
Philae Temple has such a great location and the whole tour was very relaxing. Unfinished obelisk was awesome. But the high dam is just a dam...
William Z USA
May 2009
Good overview of the Aswan, although the High Dam is a little anticlimatic. Philae Temple caps the trip, after seeing Giza, Sakkara, Luxor, Karnak, Abydos, and Dendara. Would have liked a little more time to explore on the island. Obelisk is incredible, although our guide gave us a short introduction and then left us to wander. We enjoyed the freedom, but did have additional questions and were immediately targeted by baksheesh-hungry tourist police. Well worth it.
David Z USA
August 2008
We could have passed on the High Dam, but the Philae Temple is a must-see if visiting Aswan.
Anonymous
September 2007
As a native to Aswan our guide loved showing us around the area. The Dam is just a dam but its pretty big and the history is interesting. The mind boggles at how anyone expected to move the unfinished obelisk and Philae Temple is one of the best temples in Egypt.
Joanne D United Kingdom
December 2006
Guide was excellent and very knowledgeable & friendly.
Scott P USA
March 2010
On-time pick-up. Guide treated us like we were idiots.
Hongyu G USA
January 2009
The guide was below average.
Advertisement
Advertisement