Ride a camel to St. Simeon's Monastery on a private, 3.5-hour tour on Aswan's Elephantine Island. Glimpse faint traces of fresco paintings as you explore the 7th-century site, and take in stark views from the fortified walls. Learn the story of the monks that used Elephantine Island as a basecamp for missionary trips into Nubia, and find graffiti left by Islamic pilgrims during their long journeys to Mecca.
What You Can Expect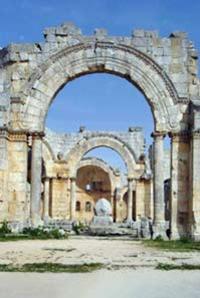 The monastery was given the name St Simeon by archaeologists and travelers, but earlier Arabic and Coptic sources called it Anba Hatre (Hidra, Hadri, Hadra), after an anchorite who was consecrated a bishop of Syene (now Aswan) by Patriarch Theophilus (385-412 AD).

Anba Hatre married at the age of eighteen. Tradition says that just after the wedding, he encountered a funeral procession which inspired him to preserve his chastity and later become a disciple of Saint Baiman.

After eight years of ascetic practices under the supervision of his teacher, he retired to the desert and applied himself to the study of the life of Saint Antony. He died during the time of Theodosius I.
Sean F Canada
May 2010
it's a short ride to the monastery and back - which is good when it's hot hot hot. an experience to be had.
Joanne D United Kingdom
February 2010
Guide was excellent and very knowledgeable & friendly.
Janet H USA
February 2010
Hard to forget your first camel ride! Interesting look at Christianity in Egypt.
June 2012
Camel ride was fresh experience for us but the whole tour was not so special and a bit boring to be honest. The tour guide was wonderful though, with very good English knowledge and very friendly.
Advertisement
Advertisement