Fans of "The Walking Dead" and "Zombieland" will love these guided, 3-hour tours of Atlanta's zombie television and film locations. Learn about the fictional undead creatures and see the filming locations throughout Atlanta. Get insider information from guides who have worked as movie extras. Learn to walk like a zombie and take part in a trivia contest to win prizes. Also, get a personalized cover shot and selfie from the Jackson Street Bridge, an iconic location from "The Walking Dead."
Highlights
3-hour guided tour of filming locations for The Walking Dead and Zombieland, from Atlanta
Visit locations such as the hospital where the story began in season one of The Walking Dead
Watch relevant clips from the shows on board your bus as you approach each location
Hear behind-the-scenes stories from the set of The Walking Dead
Enjoy a fun, interactive round of trivia to test your knowledge on zombie shows and movies
Learn how to shuffle like a zombie from your guide, who has played a walker (zombie) on-screen

Meet other fans of The Walking Dead, including your guides, and compare notes on your favorite scenes
What You Can Expect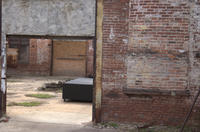 First of all, choose from either of the Big Zombie tours — or pick them both and go back to back. Either way, climb on board an air-conditioned coach equipped with a television screen to revisit clips from "The Walking Dead" and "Zombieland" during the tour. Then see the real thing and learn what went into the making of each scene. Take pictures of all the key locations and play a trivia game throughout the tour for a chance to win valuable prizes.
On the Big Zombie Tour, get an insider's look into the filming locations in Atlanta. There's the hospital, where it all started for a certain sheriff on "The Walking Dead." Go inside the Goat Farm Arts Center and see where the "Vatos" episode was filmed. Find out if the Center for Disease Control, from the "Wildfire" episode, is still standing. And visit the intersection where the undead meter maid was on the attack in "Zombieland." Then stop at the iconic Jackson Street Bridge for a cover shot and selfie.
On the Big Zombie Tour Part 2, meet in Senoia, also known as Woodbury in "The Walking Dead," located about an hour south of Atlanta. Find out if Alexandria is in Virginia or Georgia. Visit the Esco Feed Mill to talk about the fate of all mankind and see the Zombie Arena and Oaks Motor Inn. Then explore the town of Woodbury, with a recommended stop at the Woodbury Shoppe to pick from thousands of "The Walking Dead" collectibles.
For fans of both "The Walking Dead" and "Zombieland," these tours are must-have experiences.
April 2016
Everyone kept saying this was awesome and I was thinking these are fake ratings. Then I went and I know say AWESOME!!!! Chaz the guide was great and he took us to the greatest tour and you couldn't stop taking pictures and sending back to friends... I went to London for the Harry Potter tour and this was a million times better....highly recommended and I would bring friends!!

April 2016
Very knowledgeable tour guide. Sites were awesome to see up close!
April 2016
This was an absolutely fabulous tour for any Walking Dead fan! It was so great to hear all the insider scoop from our guide Michael. When he taught everyone the walk, he didn't even need makeup to look the part. It was great to get so much behind the scenes info and see all the filming locations. Would definitely recommend to anyone who loved the Walking Dead. Thanks to Michael, Peetie aka Cindy and of course Rick our driver!
April 2016

February 2016
My family of four had a GREAT time on this tour. I highly recommend this tour to any and all fans of The Walking Dead. We did the Big Zombie Tour 2 that starts in Senoia, GA. Loved it!

November 2015
Michael has so much insight and experience with TWD. Awesome tour! A must for all TWD fans.
November 2015
So much fun! Saw many great sites from past and current episodes of The Walking Dead. It was cool to be able to get off the bus and go into some of the places, too. We were able to take a LOT of pictures, and it was neat to be able to walk around Woodbury and outside of Alexandria after the bus tour. Would definitely recommend for Walking Dead fans
November 2015
The tour was great - a lot of fun and very interesting.
November 2015
Great tour! Enjoyed seeing the different locations where the Walking Dead was flimed.
September 2015
The tour was exceptional! Our tour guide was so knowledgeable about every one of our locations. He was very personable and funny!! Each location was absolutely amazing. I would love to do the tour again. It is a must for Walking Dead fans.
Advertisement
Advertisement