43 Reviews
Location:

Atlanta, Georgia

Duration:

3 hours

(approx.)
Learn all about zombies while in Atlanta on 'The Walking Dead' and 'Zombieland' film locations tour with an expert guide who shows you key sites from the hit TV series and film. Choose from two tours and hear behind-the-scenes stories from guides who have worked as extras on the show. Learn how to walk like a zombie and test your zombie knowledge during a fun trivia game—you can even win some cool prizes. This tour is a must for fans of 'The Walking Dead' and 'Zombieland.'
Highlights
3-hour guided tour of filming locations for The Walking Dead and Zombieland, from Atlanta
Visit locations such as the hospital where the story began in season one of The Walking Dead
Watch relevant clips from the shows on board your bus as you approach each location
Hear behind-the-scenes stories from the set of The Walking Dead
Enjoy a fun, interactive round of trivia to test your knowledge on zombie shows and movies
Learn how to shuffle like a zombie from your guide, who has played a walker (zombie) on-screen

Meet other fans of The Walking Dead, including your guides, and compare notes on your favorite scenes
What You Can Expect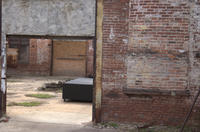 Choose either Zombie Film Tour 1 or 2 (details in Itinerary below) and meet in the designated location for your tour. Travel aboard a comfortable air-conditioned coach that is equipped with TV screens so that you can watch clips from The Walking Dead or Zombieland before arriving at the site where that scene was filmed. With the clip fresh in your mind, disembark at each location to stroll around the area and learn from your guide about that episode.

Your knowledgeable guide provides insight into the filming process and gives you plenty of time for photo opportunities and rest breaks throughout your tour. Hear what happens on the set of a zombie film and how zombies are auditioned. Get a chance to show off your Walking Dead knowledge during a trivia game—you might even win a prize.

All of the guides have played walkers in their work as extras for the shows; they share insider stories and are happy to answer your questions. Plus you get to meet fellow TWD fans and compare your favorite scenes and characters.

Have your choice of the following tours:
Itinerary
Zombie Film Tour 1:
Meet in Atlanta to start your tour of
The Walking Dead
and
Zombieland
filming locations in the city.
Take photos at the hospital from The Walking Dead's first season, where it all started for your favorite sheriff
Go inside the Goat Farm and check out where the Vatos made camp
Find out if the CDC building still exists

See the building where the group leaves Merle handcuffed to the roof
Stop at the Jackson Street bridge for your cover shot and selfie
Make sure to "double-tap" at the site of the infamous meter maid scene in Zombieland
Zombie Film Tour 2:
Meet in Senoia, aka Woodbury, located about a 60-minute drive from Atlanta, to see locations from seasons 2, 3 and 4 of
The Walking Dead
. Get exclusive access to sites such as the Zombie Arena. On your own, you can browse at a shop in Senoia that sells items related to
The Walking Dead
and features some sets from the show.
See the location for Morgan's apartment in the 'Clear' episode
Discuss the fate of mankind at the old Feed Building
Test your strength at the Zombie Arena
Visit Oaks Motor Inn
Explore the streets of Woodbury, while you still can
September 2015
The tour was exceptional! Our tour guide was so knowledgeable about every one of our locations. He was very personable and funny!! Each location was absolutely amazing. I would love to do the tour again. It is a must for Walking Dead fans.
August 2015
I loved the tour with access to actual sets. The guides were great and entertaining.
August 2015
I went on both 1 and 2 tour and both tours were simply awesome! The knowledge of our tour guides was great, they asnwered all my questions, and they even told us interesting behind the scenes stories that only them former and current walkers would know. I will definitely be coming back to do the tour again after there are a few more seasons shown on AMC!
August 2015
Our tour guide was very entertaining.bus was nice and comfy and cold on a hot dayby the time we were finished with Part 1 we really wanted to go ahead and sign up for Part 2 but we were with friends and couldn'twe were so disappointedwill definitely go and do it at another time!!
August 2015
We were quite pleased with the tour. Cindy and Colin were great hosts. Wish we had booked to go on the first tour too.
August 2015
This tour is absolutely amazing! Our tour guides Cathy and Charlie were outstanding! They made sure everyone had a wonderful time and got to see every location in its entirety. We even learned how to properly walk like a walker! I would definitely recommend this tour to any Walking Dead fan. I mean you leave right from Woodbury! Two thumbs up. Five stars. Will definitely go again when I get the chance.
August 2015
Awesome Tour!!! Can't wait to take this tour again! A must see for Walking Dead fans!
August 2015
July 2015
My wife Sally and I really enjoyed the tour. Kudos to Charlie for being very informative and funny. Colin came along and was also very nice. The bus was comfortable. And we learned more about the show and movies than we had hoped. Also about some history of Atlanta. It was a very interesting three hours that I would love to relive at some point. Also a big thanks to all your personnel involved. Mike Brindell
July 2015
THE TOUR WAS AWESOME....PATRICK DID A GREAT JOB!!
Advertisement
Advertisement