13 Reviews
Location:

Banff, Canada

Duration:

Flexible
Easily navigate routes across British Columbia and Alberta, including Banff, the Rocky Mountains, Calgary, Vancouver and Victoria, with a GyPSy Guide, the perfect tour guide for your driving holiday in western Canada. You can install it into any vehicle by simply attaching it to the windshield and then just start driving. It is easy to use, entertaining, and since it always knows where you are, you can just relax and enjoy the commentary as it automatically plays.

Highlights
GPS guide for your Canada vacation
Navigate like a pro with the easy-to-use GPS navigation system
Get directions and hear commentary about the sights you pass

Travel routes across British Columbia and Alberta, including the Rocky Mountains, Banff, Calgary, Vancouver and Victoria
What You Can Expect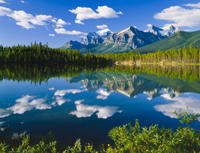 Just because you want to drive yourself on vacation through the Canadian Rockies and around British Columbia, doesn't mean that you miss out on learning about what you are seeing and be able to enjoy it even more. If bus tours don't suit you and you like doing the driving, then renting a GyPSy Guide is the answer.

GyPSy Guide allows you to travel at your own pace, visit the places you want to see. The tour commentary has been built by a team of accredited, professional tour guides so you will learn much more than a single tour guide would be able to share with you. Think of it as a local friend, who will share interesting stories and entertain you along the way.

GyPSy Guide tells shares interesting facts and stories with you about the things you see as they come into view. The guide is filled with great activity suggestions, history, explorers, hidden viewpoints, photo opportunities and quirky tales you won't hear anywhere else!

GyPSy Guide has an extensive range of popular, self-drive touring routes across British Columbia and Alberta, including the Rocky Mountains, Banff, Calgary, Vancouver, Victoria and the routes connecting them.

Reserve your GyPSy Guide rental and get the most out of your visit to Western Canada.

Please note: To reserve 1 GyPSy guide, simply select 1 adult. Only 1 GyPSy guide per vehicle is needed.
Itinerary
How It Works
The GyPSy Guide is a small device (PDA) that rides along with you in your vehicle and transmits through the vehicle's stereo. As you drive through an area of interest, the device automatically plays an audio commentary specific to that location.

The commentary is an entertaining mix of interesting stories, facts and figures, history, geopgraphy, directions and Canadiana, all recorded by professional tour guides. And the best thing is, the commentary starts and stops by itself because the device always knows where you are! You can leave the vehicle for a hike, lunch or rest break and it will start up automatically at the next point.

The technology is sophisticated but simple to use. Once its attached and turned on, there is nothing else for you to do - other than enjoy the commentary and entertainment as you take in the spectacular scenery and points of interest.


FAQ's
How do I get the GyPSy Guide into my vehicle?
The device attaches to the windshield of any vehicle. It has a cord you can plug into a cigarette lighter to ensure that the device has sufficient power, but it can run for hours on its own batteries. It is attached to the windshield so it has a clear view to overhead satellites, using a suction cup that leaves no evidence or damage of any kind.

Can I use it in a rental car?
Yes. Because the device has no effect on the vehicle and causes no damage, it can be used in any vehicle - your own or a rental. You can attach it to any type of windshield including cars, SUVs, minivans, or RVs.

I'm not very good with computers. Can I still use the GyPSy Guide?
That is one of the great things about GyPSy Guide. After you attach it to your windshield, all you have to do is turn it on. Using the GPS, the device always knows where you are and automatically plays a commentary relevant to your location.

What if I go off the suggested route?
It's okay if you leave the route for which there is content. You can rejoin the route later. You don't have to follow the route in any specific order. If you miss a major turn, you may be asked if you meant to miss that turn. That's the beauty of the system. You can go off on your own side trips and then return to the tour.

Is it safe to use while driving?
Yes. Most of the files are audio, so you can concentrate on the road without any need to look at the device. It requires no more concentration than listening to a radio. If there is a visual presentation for an area, the device will advise you to pull into a viewpoint or safe point on the side of the road. At which time you will be able to activate the slideshow or video, without being in a dangerous position.

Is it available in languages other than English?
Tours can be heard in English or German.

But I have a guidebook already?
Yes, but with the GyPSy Guide you don't have to look at the book while you are traveling. Everything happens automatically. You don't have to guess or assume you are looking at the right thing because the device lets you know when it's the right time to notice a point of interest.
September 2015
Everybody has to visit Banff once in their lifetime. Even though we had just one day, it was a blast. And the GPS unit we rented for the day was worth every penny. In town, on the highway and side roads the GPS never missed a beat, picking up wherever we stopped or continued where we had left off. We got a lot of useful and interesting information and found some spots we would never have found without the GPS.
The only problem was that we did not stay a few more days. We will return and rent another GPS again
September 2015
We loved having this digital tourguide pointing out the various scenic locations throughout our drive through the Banff and Icefields areas and back to Calgary. All the speaking voices were pleasant and the information far exceeded what we expected, sharing historical, geographical and even scientific facts of interest. The unit was easy to use and always gave ample advance notice to sights along the way with sufficient time to turn off on side roads. I highly recommend it.
July 2015
Excellent! I liked being able to travel at my own pace and to have helpful hints along the way such as You may want to fill up with gas at this location. The information provided was just enough and perfect for the price.
July 2015
The GPS was very informative and made our trip more enjoyable. Highly recommended.
June 2015
We found this GPS system to be extremely useful and interesting. It gives a great history of the national parks and let's you know of the upcoming attractions and beautfiful viewing spots. It was like having your
own personal guide. Would definitely use it again.
June 2015
First time user. Easy! Informative. Information was at the right time so you had time to look before you got to the site it was talking about. Liked the change of voices during segments. Worked great and we missed the info after we turned it back in. Will definitely try this again.
June 2014
It took a little while to get used to working with this device. Once you learned how to use it; it was well worth the course. Tape was informative and guided you to sites you should not miss. Staff were helpful and friendly.
August 2012
If you have a car and want to see the rockies, this is the best thing you can do! It was incredibly easy to set up and didn't take long before it started giving me informaton about where I was and it gives information not only about the history of the rockies mountains, the first travellers and people who lived there but also good hints about views to scenic places to stop. The staff where I picked it up from were very friendly and checked I know how to do everything before I left them with the guide. A big tip, there are about 4 or 5 tours that take anywhere from half a day to a full day so if you want to see all of the rockies get this for a few days, it'll be the best thing that you rent.!
September 2011
The GyPSy Guide was excellent. Very helpful and enlightening. It helped us to find all of the worthy destinations with ease. However, we started out with a rental vehicle without an auxiliary jack and that was an issue. Once we switched to a different vehicle with an auxiliary jack, all was perfect.
July 2010
Very informative and fun.
Advertisement
Advertisement