145 Reviews
Location:

Berlin, Germany

Duration:

6 hours

(approx.)
Tour Sachsenhausen, one of the first concentration camps established by the Third Reich, on a full-day trip from Berlin. An expert historian guide provides important facts about the prison cells, laboratories, and gas chambers that you see at Sachsenhausen, which today serves as a national memorial to the prisoners who lived and died there.
Highlights
Full-day trip to Sachsenhausen concentration camp from Berlin
Explore the camp with an expert historian as your guide
Visit sites such as the punishment cells and gas chambers
Hear tales of prisoner bravery as well as the chilling atrocities that took place at the camp
Learn about Germany during the days of the Third Reich
Recent Photos of This Tour
What You Can Expect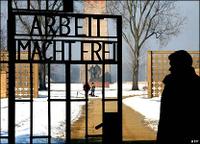 Meet your host in either the east or west of the city — the choice is yours — and then travel together by train (own expense). Your destination is the town of Oranienburg (just less than an hour away) to visit Sachsenhausen, one of the first Nazi concentration camps constructed in 1936. When you arrive, an expert guide leads you inside the campgrounds, where you will learn chilling facts about the prisoners who lived and died here.

For nearly a decade the SS imprisoned some 200,000 Jews, socialists, Communists, and liberals, among other opponents to the Nazi regime. The punishment cells, gas chambers and burial pits that you will see on this tour can be overwhelming, but your guide will put the site's history into context with expert knowledge about one of the darkest periods of the 20th century.

At the end of your time at Sachsenhausen, meet your host to finish the day-long trip with a train ride back to either east or west Berlin (own expense).
November 2015
This was an amazing trip! It was easy to meet up with the group and our guide Cesar was so knowledgable about every aspect of WWII and answered every question flawlessly. Please go with this tour it is very worth your time and money.
November 2015
I enjoy taking time to get to know the history of a city when I visit a new one, and Sachsenhausen is a huge part of the history of not only Berlin, but Germany as a whole. Our tour guide, Maria, was wonderful. She knows the camp and its history so well and her delivery was very personal. She also welcomed my questions when I approached her as we walked back to the station on the way back into the city.
Thank you very much this was most certainly the highlight of my trip.
November 2015
Excellent tour to take. Even though it was cold and raining all day, overcome by an outstanding, knowledgeable English speaking guide 'CESAR'. He is a History major and he shared his knowledge. Highly recommend this tour and guide. 5 star
November 2015
My son and his wife did this tour and they loved it. It was fascinating and the guide was brilliant. Would certainly use this tour guide again.
November 2015
Our tour guide Lorna was extremely knowledgeable. Her voice projection was excellent and no matter where I stood I could hear her. The tour was long but because it was made up of different stages broken up by exhibitions it really didn't seem that long. A highly recommended tour!!
November 2015
It was a cold and rainy day, which was quite fitting for where we were. But our guide was incredible. He was very helpful with the trains and then was very knowledgeable on the tour. I learned a great deal from our guide. He did a great job.
November 2015
Maria was amazing! She had the correct balance between being informative and sensitive on the subject. This tour was chilling and eye opening. A must see!
October 2015
Nickolai was an amazing tour guide on this very sobering tour of Sachsenhausen. He was very friendly, personable and above all, extremely knowledgeable. He provided so much insight, history and information and in a very respectful way. I highly recommend taking this tour and if Nickolai is your guide, even better!
October 2015
great learning experience a must visit when you are in Berlin. We conveniently met the guide at the metro station and we all left together for Sachsenhausen.
October 2015
Great tour and a must do if you are in Berlin. Our guide, Jaime, was fantastic. Very knowledgable about the camp and German history. This tour was well worth the time and money.
Advertisement
Advertisement