155 Reviews
Location:

Berlin, Germany

Duration:

6 hours

(approx.)
Discover Sachsenhausen, one of the first concentration camps established by Nazi Germany's Third Reich, on this guided, 6-hour trip from Berlin. Listen as an expert historian details the facts surrounding the camp's creation, as well as a timeline of the atrocities that took place here. Today, this entire location serves as a national memorial to the prisoners who lived and died here. Learn about Germany during the days of the Third Reich and explore the various locations inside the camp, like the command headquarters, execution trench and much more.
Highlights
Full-day trip to Sachsenhausen concentration camp from Berlin
Explore the camp with an expert historian as your guide
Visit sites such as the punishment cells and gas chambers
Hear tales of prisoner bravery as well as the chilling atrocities that took place at the camp
Learn about Germany during the days of the Third Reich
Recent Photos of This Tour
What You Can Expect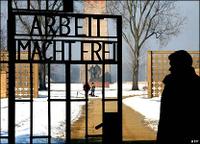 This tour begins with a meet and greet with the guide in either West Berlin at the Zoologischer Garten train station or in East Berlin at the Hackescher Markt train station. Then it's approximately a 45-minute ride to the Sachsenhausen Memorial and Museum in Oranienburg.
The guide will provide a detailed tour of the former Sachsenhausen Concentration Camp.
More than 200,000 people were imprisoned here between 1936 and 1945. At first, the prisoners were primarily political opponents of the Nazi regime. However, people that were defined by the National Socialists as racially or biologically inferior were later included.
By 1939, there were a large number of citizens from the occupied European states imprisoned here. Tens of thousands of people died of starvation, disease, forced labor and mistreatment, or they were victims of the systematic extermination by the Schutzstaffel, or the SS. Thousands of other prisoners died during the "death marches" that followed the evacuation of the camp in April of 1945. At that time, approximately 3,000 sick prisoners, along with the doctors and nurses who had stayed behind in the camp, were freed by Soviet and Polish soldiers.
Not for the faint of heart, this tour features a visit to the punishment cells, gallows, gas chambers and burial pits located inside the prison. Hear stories of prisoner bravery as well as the chilling atrocities that took place at the camp — which now serves as a national memorial to the prisoners who lived and died here.
The tour ends with a return train trip to Berlin.
February 2016
Our guide John or IN was great. Full of great stories about prisoners from the camp. Only thing he walks SO FAST. Out group was 5 people and he easily could've lost us bc he was moving fast. He was great just please slow down for people that can't practically run to and through the camp. This is ABOUT 5 HOUR WALKING TOUR. But worth the achy feet at the end.
February 2016
Highly recommend this trip. Our guide was JJ AKA John O'Leary who was excellent at pacing the 6 hour tour on an extremely freezing day. He was highly informative and clearly passionate about sharing his knowledge regarding the good and the shameful periods of Berlin's history. Any questions he answered confidently to the best of his knowledge. I particularly liked how he honoured individuals who died at the camp by naming them or giving examples of incidents/events that too place. Although only a few names out of thousands, it brought home the reality of what had taken place at the camp.
Enjoyed JJ as a guide so booked the Berlin Walk with him.
January 2016
Mind-blowing experience to relive a heinous period in history. Our tour guide was extremely knowledgeable and intelligent. The whole tour was highly thought-provoking and, at times, brought tears to my eyes. Yes, the historical events behind the site were sad, depressing, and violent but every human being should know them, lest we forget. If your are touring in winter, make sure you have plenty of layers on, together with a scarf, a pair of gloves, and, ideally, a trapper hat because of the wind-chill factor.

January 2016
JJ was a really great guide, provided a huge amount of historical insight into what went on at Sachsenhausen. The group was split into two, so wasn't too big, and catching the train was a breeze. The only downsides were you didn't get to explore the entire camp, there were a few buildings and sections we didn't get to see infirmary barracks and the Soviet section. If you want to see it all, I would go their on your own and pay for the audio guide. However, having the tour guide was invaluable and you got a lot more information and stories. Also remember to pickup some lunch, there isn't really anywhere to eat there.
January 2016
Excellent tour. Guide was very informative ...well done
December 2015
This tour is a must for anyone who has never been to a concentration camp. Even if you have been to other camps, it is still very interesting. Our guide Maria was very informative and the tour was well paced. If you wish to stay on after the tour finishes, your guide will be able to tell you how to get back to your hotel.
December 2015
The tour was excellent mainly due to our guide Michael. Michael was not just giving a guided tour, it was obvious that he has a passion for the history of Sachsenhausen, his knowledge of the camp and other information regarding the war was amazing. A really worth while trip.
Des and Catherine O'Brien, Dublin

December 2015
We didn't go because the forecast was so bad
December 2015
November 2015
This was an amazing trip! It was easy to meet up with the group and our guide Cesar was so knowledgable about every aspect of WWII and answered every question flawlessly. Please go with this tour it is very worth your time and money.
Advertisement
Advertisement