129 Reviews
Location:

Berlin, Germany

Duration:

6 hours

(approx.)
Tour Sachsenhausen, one of the first concentration camps established by the Third Reich, on a full-day trip from Berlin. An expert historian guide provides important facts about the prison cells, laboratories, and gas chambers that you see at Sachsenhausen, which today serves as a national memorial to the prisoners who lived and died there.
Highlights
Full-day trip to Sachsenhausen concentration camp from Berlin
Explore the camp with an expert historian as your guide
Visit sites such as the punishment cells and gas chambers
Hear tales of prisoner bravery as well as the chilling atrocities that took place at the camp
Learn about Germany during the days of the Third Reich
Recent Photos of This Tour
What You Can Expect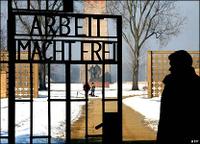 Meet your host in either the east or west of the city — the choice is yours — and then travel together by train (own expense). Your destination is the town of Oranienburg (just less than an hour away) to visit Sachsenhausen, one of the first Nazi concentration camps constructed in 1936. When you arrive, an expert guide leads you inside the campgrounds, where you will learn chilling facts about the prisoners who lived and died here.

For nearly a decade the SS imprisoned some 200,000 Jews, socialists, Communists, and liberals, among other opponents to the Nazi regime. The punishment cells, gas chambers and burial pits that you will see on this tour can be overwhelming, but your guide will put the site's history into context with expert knowledge about one of the darkest periods of the 20th century.

At the end of your time at Sachsenhausen, meet your host to finish the day-long trip with a train ride back to either east or west Berlin (own expense).
October 2015
Fabulous tour and tour guide.
October 2015
This was a fantastic tour of a place that carries a heavy history. Mike was our guide for this tour and he was one of the best guides I have ever had on a tour. Very enthusiastic, and knowledgeable. He knew all the history of the place and also all the history of the Nazi's reign of terror and the systematic persecution of the people considered as inferior in Germany during the Nazi dictatorship Mike was very accomodating and answered all of our questions, helped us with transporation to and from the sight and also gave us recommendations for things to do during our trip to Berlin. We would highly recommend this tour to anyone going to Berlin. Thank you Mike for a great experience!
September 2015
Just wish we had more time, just was professional.
September 2015
Very informative, Mike was very knowledgable and enthusiastic. Well worth the time and cost.
September 2015
The guide provided for this tour was absolutely exceptional. He had an encyclopedic knowledge of Sachsenhausen and all the workings of the camp and brought home the evil performed there in a way merely visiting the site could ever have done. I strongly recommend this very disturbing but important tour to anyone wishing to learn about the horrors of the concentration camp system as practiced in Nazi Germany.
September 2015
This was a fantastic tour; well organised, informative and well paced. Our guide, Jamie, was brilliant, willing to answer questions and provide additional commentary on current events and social climate.
Would highly recommend this tour.
September 2015
Our tour guide for the concentration camp tour was John and he was absolutely brilliant. He was incredibly informative. As he said this isn't a tour you will necessarily enjoy but it's a must if you are visiting Berlin.
September 2015
This is the most important tour I've booked on Viator and we almost didn't book it. I thought about just going to Sachsenhausen alone and getting the audio guides there but booked the tour after reading reviews and because it's inexpensive. First the tour details - the East Berlin meeting place and guide Jamie were easy to find and Jamie was helpful with purchasing train tickets. The East and West Berlin groups met up at the train station and evened out the group numbers so we switched to guide J.J. Throughout the day, J.J. gave clear instructions and provided updates on what we'd do next.
Touring Sachsenhausen is a very overwhelming, emotional and multi-faceted experience. Each person takes this journey individually which was evident as groups of friends and family dispersed as they walked alone to the next location, quietly reflecting on what they just saw and heard.
J.J.'s knowledge and skills are commendable. He handled emotional subjects with tact without shying away from the reality of what happened at this camp. I think this was an important camp to tour because of the diversity of prisoners and its role in the entire concentration camp system.
I highly recommend this tour and J.J. but it sounds like all of the guides are great. He was able to answer everyone's questions and expand on the answers. It's obvious that he is a historian who cares about what he's doing and sharing with his guests.
Tip: This tour involves a lot of walking about 5 miles according to my fitbit on a variety of uneven surfaces. Wear your best walking shoes!
September 2015
The tour guide was extremely knowledgeable and provided an in depth understanding of the history of the camp. I would recommend this tour.
September 2015
Had JJ as my tour guide. He was excellent. Deeply passionate about history and very knowledgeable. Well worth the short trip.
Advertisement
Advertisement