With over 300 shipwrecks, exotic species of fish, and the northernmost coral in the Atlantic, Bermuda is regarded as one of the world's most spectacular places for diving. Because there are shallow, protected spots that also have comfortably warm waters, it's also the perfect place to learn scuba diving and how to breathe underwater. With this intro Bermuda scuba diving lesson, a professional instructor will teach you the basics, and help introduce you to a whole new world that's waiting beneath the waves.
Highlights
Learn the fundamentals of scuba diving on a scuba lesson and dive in Bermuda
Practice diving with your PADI-certified guide

Dive in the shallow Atlantic waters
Use of diving equipment included

Perfect for first-time divers!

What You Can Expect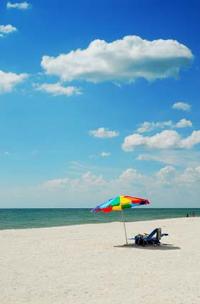 For as beautiful as Bermuda can be above water, there's an entirely separate, colorful world that's waiting just beneath the waves. With this intro Bermuda scuba diving lesson, join a certified PADI instructor for a 2.5-hour course, where you'll learn the basics skills of scuba and take your first breaths underwater.
Begin with learning some safety tips and familiarizing yourself with the gear, as well as the proper ways of breathing and swimming while underwater. Next, take the skills out into the water and practice in a shallow setting, and once your instructor feels you're capable of swimming right alongside him, explore to a depth of 35 feet (10 meters) to come face to face with marine life and fish for an adventure you'll never forget.
Advertisement
Advertisement