On this informative Big Island ATV tour, not only will you ride through the lush interior of historic Waipio Valley, but experience the ways that traditional lifestyles continue to thrive here today. After exploring the valley on your Big Island ATV, take a refreshing dip in a natural pool at the base of a towering waterfall, and get views of famous Hi'ilawe Falls that spills down the back of the valley. See black sand beaches, vertical sea cliffs and sweeping views of the valley. No experience is required to enjoy this popular Big Island adventure.
Highlights
3.5-hour ATV tour through the Big Island's Waipio Valley
Drive your own ATV or ride an open-air buggy driven by a guide
Admire breathtaking scenery of towering cliffs, lush vegetation and waterfalls

Stop to swim at the base of one of Hawaii's tallest waterfalls, Hiilawe Falls
Enjoy light refreshments and hear stories from your knowledgeable, experienced guide
All equipment and a safety orientation are included

Why Our Insiders Chose This Tour
This exciting tour of the mystical Waipio Valley is one of the only ways to see the Big Island's tallest waterfall up close! Kids or others who don't want to drive an ATV can ride in an open-air 4x4 buggy with a professional driver. Don't be afraid to get a little dirty -- it's worth it!
Recent Photos of This Tour
Big Island ATV Tour Through Waipio Valley
What You Can Expect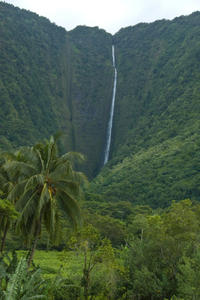 This Big Island ATV adventure begins at Waipio Valley Artworks, which is approximately a 90-minute drive from Kona and a 75-minute drive from Hilo.
The tour begins with some safety tips and an intro to your ATV, and your guide will help you get loaded with gear for driving your own ATV. For those who'd prefer to simply ride along, there's also the option of riding with a guide in a comfortable, open-air buggy, where along with the rest of the ATV group, you'll experience the sweeping, panoramic vistas looking down into Waipio Valley.
While riding your Big Island ATV on this Waipio Valley tour, you'll pass by gorgeous black-sand beaches and hear the crashing of waves, all while staring at towering cliffs that rise 2,000 feet (610 meters) from the valley. As your guide will inform you, this valley is sacred to native Hawaiians and has housed generations of kings, including the powerful King Kamehameha who was raised right here in the valley.
Having worked up a sweat as you motor through the valley, stop for a cool, refreshing dip in a pool at the base of waterfall, which is fed by Hi'ilawe Falls: one of the tallest waterfalls in Hawaii. You'll motor along the backside of Parker Ranch, one of the largest privately owned ranches in America, and ride around its ridge for an unforgettable view down into the valley.
Throughout this ATV tour on the Big Island, you'll enjoy refreshments, stories and snacks as your guide ensures your safety, and you'll finish back at the starting point at the end of the epic adventure.
May 2016
This is a very fun and informative tour especially if it is your first time on the Island. I was a little anxious about driving the ATV at first, but turned out I was very good at it. My husband and I had a blast. I highly recommend that you Ride the Rim!!!!!!!
April 2016
This was a very fun tour even if it did rain almost the whole time.
January 2016
We had the best time. I never rode an ATV before and was nervous, but they let me do a few practice runs and I was comfortable before the real ride. The track was amazing. It was fun dirt roads with dips and rocks and hills that allowed for a rough and fun terrain ride. It was raining, they provided ponchos, but this just added to the adventure. They allow more time than other ATV tours and this was so worth it! Would do it again!
November 2015
Highly recommended to take this tour!!! Disappointed with your handling of the booking. We booked it for Friday. Drove all the way up there to find out that you did NOT book it. The people were very nice and we were able to reschedule for Saturday morning!!!
November 2015
Knowledgeable guides, well managed, great family experience.
July 2015
Fun from start to finish, breath taking,awe inspiring and humbling views. Will do it again upon island return:
July 2015
One of the highlights of our entire time on the island. Awesome and fantastic guides too.
June 2015
Views were beautiful and swimming in waterfall pool fun and refreshing. Great trip for beginners on ATV really had fun riding thru eucalyptus forest to stops along the way. For experienced riders a slow but still fun. I would do this tour again.
June 2015
We had a lot of fun. My daughter and I got to ride in a side by side since she wasn't old enough to drive herself. We saw beautiful views and swam in a waterfall. One of the highlights of our trip.
June 2015
Excellent tour of the Waipio Valley Rim. Our guide, Ray, was very knowledgeable about the valley, especially he lived in the valley. The views of the valley from above were just awesome. Couldn't get the same feel of the valley if it were a valley floor tour. Although we might consider that the next time. I would recommend this tour to anyone who wants to venture off the regular tourist destinations. We did gthe buggy ride! Great!
Advertisement
Advertisement