Pleasure your palate with the rich flavor and smooth taste of wine grown exclusively in the Graves region on a 6-hour tour from Bordeaux. With a connoisseur guide, visit two of the area's most impressive chateaux and uncover the secrets behind ancient winemaking processes. Gaze at picturesque sprawls of vineyards and descend into the cellars of established wineries to taste refined samples of wine produced on the properties. Learn which wines compliment which foods and educate your palate in the complex flavors present in each sample.
Highlights
6-hour wine tour to vineyards and wineries in the Graves sub-region of Bordeaux

Visit two châteaux with a guide, and see the winemaking process up close
Explore the vineyards and see the grapes growing on the vine
Taste wine at each winery and appreciate the subtle yet complex flavors
Enjoy lunch in a château, and learn how to pair wine with food
Recent Photos of This Tour
Grands Crus Classés de Graves Wine Tour and Lunch from Bordeaux
What You Can Expect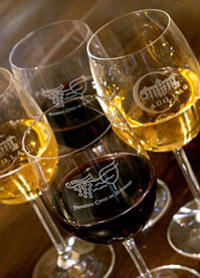 Greet your guide at a central Bordeaux location and climb aboard your comfortable, air-conditioned coach for the scenic journey into the heart of the Graves winemaking region. Admire the picturesque countryside and listen as your guide offers insightful commentary on the historical and geological heritage of the region; hear of the prestigious awards won by wines produced in the Bordeaux region and then arrive at an esteemed wine chateau in Graves.
Embark on a guided tour of the winery and discover the secrets behind complex manufacturing processes before sampling some delicate wines during a tasting session. Continue to the second stop on your tour and marvel at the spectacular scenery before taking a seat to enjoy a fulfilling and flavorsome lunch.
Sated by delicious French dishes, experience another tasting session and learn how to pair wines and food according to their ingredients and subtle flavors. After your enriching experience, return to your vehicle and relax during the journey back to central Bordeaux, where the tour concludes.
Please see the Itinerary section below for the list of chateaux visited and a sample lunch menu.
Itinerary
The exact châteaux visited on the tour may vary, but will be two of the following: Château Bouscaut, Château Carbonnieux, Domaine de Chevalier, Château Couhins, Château Couhins-Lurton, Château Fieuzal, Château Haut-Bailly, Château Latour-Martillac, Château Malartic-Lagravière, Château Olivier or Château Smith Haut Lafitte.
Sample Menu:
First course (choice of one):
Oysters from Arachon Bay
Foie gras with Port, apple and gingerbread
Main course:

Half–duck breast with a mushroom sauce
Dessert:
Ewe cheese and black cherry jam
Coffee
September 2015
We highly recommend this tour. The countryside and chateaux we drove by were amazing. The tour guide was very knowledgeable and friendly. Most of the fellow tourists were either French or French Canadians and they were happy to listen to the tour guide in French. We ended up being the only 2 English speaking tourists but the tour guide made sure he translated everything for us. The two wineries chateaux we visited for tasting were very beautiful and the wine offered for tasting was of high quality as well as the cheeses that were supplied. The second was built in the 12th century and was very impressive. We actually had the included lunch there. The lunch was an impressive 5 course meal of the highest quality worth every cent. It included Oysters and local cuisine and of course very impressive wines. The red we had was a 2001 vintage. Both wineries also had their own very knowledgeable and articulate people present in detail their winemaking facilities, buildings and processes. Very impressive
Travis H USA
July 2010
A fatastic tour. The lunch was an amazing 4 course feast, all paired with amazing wine.
Akaraphan D Thailand
June 2010
Never been to any place with a wonderful story like this before
Robert M USA
March 2010
This was a great day tour through the Graves region. Our tour guide was extremely friendly and fun, and the meal and wine tasting we had at the second chateau was to die for!
June 2015
Very well organised. Good value for money. The lunch alone would probably normally cost more than the tour! The guides were all very approachable and spoke perfect English. Highly recommended.
December 2013
We visited two wineries and had very informative tours led by guides who were very well versed and knowledgeable of the winery. Both French and English were presented. Lunch at the second winery was a 5 star experience in itself. Here we were able to sit with the winemaker and learn even more while enjoying a wonderful afternoon with regional specialties and delightful wines at an elegant table.
The Montequieu's Chateau tour felt long. It was at the end of the day and perhaps after such a long lunch and so much information I wasn't ready to be standing around. The Chateau was beautiful and I think I would have enjoyed this part more if I had understood who this family was to Bourdeaux before I left on the tour.

October 2012
Excellent days outing and the lunch and wines were the best I had whilst in France. The only downside is the long wait while the guide explains everything in French before repeating it all in English. They seem to have so much more to say in French so we did have to wait quite a while and then ony got a short spiel in English
Stephen V Switzerland
March 2010
The wine tour is a good day tour for wine lovers. Packed with information about the wine growers, the "soil terroir" and things about grape growing. The tour was a bit short, though.
September 2011
The stops on the tour were terrific. The tour guide was very partial to the french speakers on the tour and did not translate many group discussions into English.
August 2011
It was supposed to br a wine tour - not a boring, ridiculously long (due to only one bi-lingual guide) tour of some old guy's chateau.
Advertisement
Advertisement