Sample some of the best of the French wine world with a full-day wine tour of the fabled Médoc region from Bordeaux. With an expert guide, visit three châteaux for wine tastings where you'll sip firsthand the wines giving this region its worldwide reputation since the 1855 Bordeaux classification. Learn about the appellations and classification system for wine, get insider tips on pairing food with wine, find out how to decode a French wine label and more. At the second château of the day, dig into a traditional French lunch.
Highlights
Full-day Médoc wine tour from Bordeaux
Wine taste at three prestigious château estates in the Médoc wine region
Discover the significance behind the 1855 classification of Médoc's red wines (ranked among the best in Bordeaux)
Get an in-depth look at winemaking, including how to pair wine with food
Enjoy a traditional French lunch with your guide and fellow wine lovers at the second château
Recent Photos of This Tour
What You Can Expect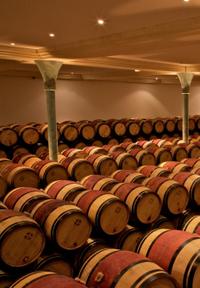 Meet your guide outside the Bordeaux Tourist Office and climb into a comfortable air-conditioned coach for your full-day tour of the Médoc region. As you make your way out of the city, get an introduction to Bordeaux wines. Enjoy the scenic views of the Gironde Estuary en route.
Learn how this region's wines were first classified after the 1855 Exposition Universelle de Paris, when Emperor Naploen III wanted to be able to distinguish between wines of different quality. Thus the Bordeaux Wine Official Classification of 1855 was born, with
châteaux
ranked by the quality of the wine they produced.
During this day tour, visit three
Médoc
châteaux
to sample some of the wines that still use the 1855 classification system.
At the first
château, find out how things like climate and geology
—
the terroir
—
inform the wine. Learn about the different varietals of grapes used to make Bordeaux's famous wines. In particular in the
Médoc
region, it's cabernet sauvignon. Learn how to read a French wine label, how to pair food with wine, and all the steps that go into making wine.
At the second
château, learn some of the secrets to wine tasting before enjoying a traditional French lunch. At the third
château, learn more about the specifics of the 1855 classification. Hear about its origins and history and how it still has a major impact on wine-making today. After the visit to the third wine estate, climb back into the coach and enjoy the scenic ride back to Bordeaux.
The
châteaux
you visit during the tour will vary, but the three will be among this list:
Château Prieuré Lichine, Château Léoville Poyferré, Château Lynch-Bages, Château Lagrange, Château Cantenac Brown, Château Lascombes, Château Camensac, Château Branaire Ducru, Château Lynch-Moussas, Château Pichon Longueville Baron, Château Brane Cantenac, and Château Cantemerle
.
June 2015
Excellent guide. very informative trip. The lunch was delicious and there was an opportunity to taste some Grand Cru Classe top growth wines. I highly recommend this tour. good value
November 2011
Wonderful tour and a great value with visits and tasting to top Chateau. A great tour for new visitors to the Left Bank. The lunch was fantastic and the choice of Chateau just wonderful. All in all just a perfect start to our first visit to Bordeaux.
Stephen V Switzerland
March 2010
This wine tasting day trip is a definite must for wine lovers. Full of information about wine, its classification, what food it goes well with and other trivia. A definite must do!
David B USA
August 2008
Our guide was helpful and thoughtful in both French and English. She really knew a lot about the chateaus and the wine business in general, grape to table.
September 2014
August 2011
Katie S. USA
August 2008
Overall, we enjoyed this tour. It was a good opportunity to see the Medoc region, since we knew little about it. The lunch was fabulous and the guides were very good. All of the vineyards were beautiful. The only downside was that we didn't get to actually taste the wine very much. We had a small tasting after each tour, but didn't get to taste the variety of wines that the vineyards produced.
October 2014
A large bus of people, not as intimate as I expected. The guide appeared irritated with having to lead another wine tour.
August 2014
Good,especially the vist on Branaire Ducru, where we got an excellent lunch at the chateau with excellent wines and a professional presentation. But also Chateau Lascombe and Lynche-Bages gave good presentations. Unfortunately none of the Chateaus gave tastings on mature wines or good years.
Downside was that it was announced as an English speaking tour, but much time was spend on 2 (out of 23) only French speaking guests.
Additionally, the tourguide didn't add value,and spend much time on smalltaking with the frenchspeaking guests and the Chateau representatives- much of which didn't make it to the English translation.
With a good guide, the tour might have been worth the cost.
July 2011
We tasted 8 wines in an all day tour which was a lot less than I hoped for. Really it is a tour on a big bus that shows you where the good stuff is and allows you a few tastes with a nice lunch where we tasted half of the wines for the day.
Advertisement
Advertisement