Viewing All 13 Photos
Certified photos by travelers like you. What's this?
November 2012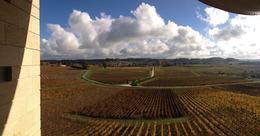 View from Chateau Fraugeres of its wineyards.
September 2015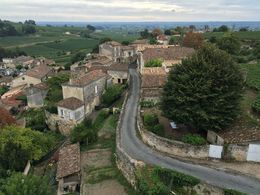 View of Saint-Émilion from La Tour du Chateau du Roy
September 2014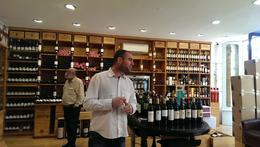 Our tour guide Marion gave the group an option to spend part of our time in the village doing a tasting with Bruno Paties at and quot;Le Cellier de Saint Emilion. and quot;. So glad we did because we all tasted some of the very best wines here, and plenty of them (about 8 different high quality wines). Outstanding!
September 2014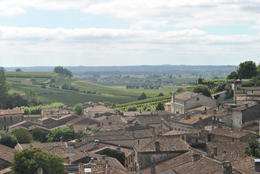 Great view over the village of St. Emilion
September 2014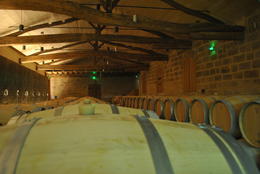 Chateau Soutard was a very nice trip with a great guide (Alex), but the wine didn't quite seem equal to the value. Just a personal opinion. Great visit nonetheless to see a more high-tech type of production.
September 2014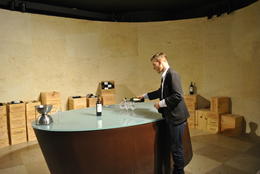 After a very educational visit through Chateau Soutard, our guide Alex introduces us to the 2006 vintage of the Grand Cru Classe and a similar wine from 2008.
September 2014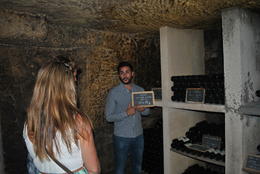 The wine guide takes us into the underground cellars of Magnan La Gaffeliere.
September 2014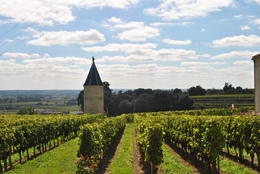 This is from our visit to the second vineyard of the day at Magnan La Gaffeliere. This winery showed the tour more old fashioned techniques of making wine. the guide was extremely knowledgeable and carried with him eight years of higher education focused one on wine production. Very insightful!
September 2014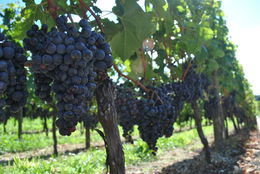 Merlot grapes from the Petrus vineyard
October 2013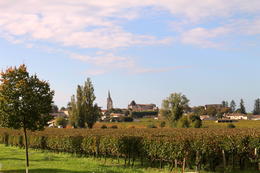 Saint Emilion viewed from Chateau Soutard winery on our tour
Advertisement
Advertisement