Want to visit Currumbin Wildlife Sanctuary, Lone Pine Koala Sanctuary and more? A Gold Coast and Brisbane attraction pass is a smart travel companion that allows you to enjoy savings on a range of tours, attractions and experiences. Jump on action-packed thrill rides, relax on a leisurely sightseeing cruise, or visit popular cultural attractions. Choose a pass that is valid for 3 months and good for a specific number of attractions, or you can opt for an unlimited number of attractions to be visited within a short time period.
Highlights
Gold Coast and Brisbane attractions pass, with free entry to more than 35 attractions

Enjoy savings of up to 40% on attractions and tours throughout the Gold Coast and Brisbane
Get free entrances to attractions including a Gold Coast city tour

Travel independently through southern Queensland at your own pace
Sightsee in Brisbane and the Gold Coast and save on fees for popular tours
Use the free full-color guide and maps to plan your excursions
Select from several available options and get the pass that suit your needs
Recent Photos of This Tour
What You Can Expect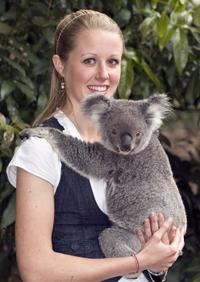 Purchase your Gold Coast and Brisbane Attraction Pass ahead of time to save money and gain easy access to sightseeing tours, popular attractions, cruises, water sports, island adventures, wildlife experiences and much more.

Choose from either a 3, 5 or 7-ticket Attractions Pass, which allows you the flexibility to choose the attractions that you want to visit within a three month period.

If you want to see and do as much as possible in a shorter time period, select the 3, 5 or 7-day Unlimited Attractions Pass. With this pass, you can visit as many attractions as you like within three, five, or seven consecutive days from the first day that you activate the pass.

Use the Gold Coast and Brisbane attractions pass just like a credit card; the card's computer chip allows cash-free entry to 35 top attractions and grants the pass-holder steeply discounted admissions to many other venues and tours.

Decide what to do and how to make the most of your stay in Brisbane or on the Gold Coast with the full-color guide and helpful maps that come with your pass.
Itinerary
Activities and attractions included in the Gold Coast and Brisbane Attraction Pass

Gold Coast

7D Cinema - Two movies
Aquaduck Safaris - Adventure safari
Australian Kayak Adventures – 2hour Sunset Tour or 2 hour Kayak Hire
Ballooning & O'Reilly's Vineyard Champagne Breakfast - $20 Discount
Catch A Crab – Catch a Crab tour
Cedar Creek Estate – Single entry to Glow Worm Caves & Frog Hollows
Cedar Creek Winery - Discount on lunch ($15 per person) and wine ($5 per bottle)
Currumbin Wildlife Sanctuary – single entry
Dracula's Cabaret Restaurant - gift with dinner ticket purchase
Dracula's Haunted House – single entry
Fire 4 Hire – 1 Hour Gold coast Fire Truck tour
Gold Coast Island Adventures – free half-day Cruise* $10 Supplement payable public & school holidays
Greyhound - Return to Byron Bay
Greyhound – Return to Brisbane
Hanlan's – Seafood dinner buffet
Harbour Town – discount club card
Infinity – entry and photo pack
Jupiter's Hotel and Casino 15% discount on show tickets
Kiramisu Café & Restaurant – Meal to value of $25
Paradise Jetboating - Jetboat ride
Planet Chill - free 2 hour Ice Skating session
Putt Putt Golf - Two games
Ripley's Believe it or Not! - Single entry
Southern Cross 4WD Tours - $20 half-day Mt Tambourine day tour
Southern Cross 4WD Tours - $20 half-day Springbrook tour
Southern Cross 4WD - $20 Byron Bay Day Trip
Southern Cross 4WD - $20 Nocturnal Glowworm Tour
Whales In Paradise – Morning whale watch weekdays outside public & school holidays
Whales In Paradise – $20 whale watch anytime
Wyndham Cruises - morning or afternoon cruise

Brisbane

Banana Life - Free Brisbane Tour
Broncos Leagues Club – Game day Ticket, Meal and transfers
Greyhound - Return to Surfers Paradise
Greyhound – Return to Australia Zoo
Hot Air Ballooning - $20 discount
Koala and River Cruise - free return cruise to Koala Sanctuary
Kookaburra River Queens - free cruise
Lone Pine Koala Sanctuary - free entry
Palace Barracks Cinemas – Movie & Combo
Story Bridge -10% discount
Summit Restaurant and Kuata Cafe - 10% discount on all purchases up to $50
Riverlife – Adventure Activity
The Workshops Rail Museum – single entry

Please note: tours and attractions may change at any time or may not operate due to weather.

October 2014
It was absolutely amazing! Loved the different activities which included a wide range appropriate for children and adults alike. The only downside was that we did not have enough time to complete all the activities, therefore we would have to consider time allowance for each activity next time. Great value for money though!
October 2014
These cards seemed like a good idea but we were a little worried that no spots would be available when we went to book. However, the cards were brilliant and all vendors accepted without any questions. We used the cards a lot for Whale watching, Island Cruise, Currumbim, Jet boating, mini golf, glow worms etc etc.
All vendors accepted without any questions. We did strike a couple of minor issues at Cedar Creek with the cards not being accepted for both the glowworms and the lunch. But the Cedar Creek staff resolved this.
So I would highly recommend these cards. They meant that we did a lot more activities than we would have normally. Overall, good value for money.
All staff were very helpful when we picked up the cards and when using them.
July 2014
This pass is fantastic. There are so many attractions to choose from we should have bought the 5 entry one. The savings were massive. We did Paradise Jet boating, Currumbin Wildlife and Ripley's Believe it or Not. But there were about 25 things to choose from in Surfers Paradise/Gold Coast and then loads more in Brisbane.
We went to the iventure store in surfers paradise to get our cards. The staff were friendly and helpful and gave us great directions and suggestions.
This was a great experience and I would recommend it, as a way to buy attractions and save loads of money. It's also easy to use when you get to the attractions as well. HIGHLY RECOMMENDED!!
September 2012
This will save you a lot! Absolutely worth it! Just make sure you get your iVenture card at the collection point after presenting them this voucher and you are ready to go. You can show this card at the attractions and it is good as paying for a ticket.
March 2015
November 2015
Had a great time in GoldCoast and Brisbane. However, unfortunately the Banana city tour and bicycle tour are not available. Whale watching not available too. We chosen the dolphins in paradise, infinity, Currumbin wildlife, Hanlans seafood buffet, Lonepine sanctuary. Overall it's worth the money but we do expect more.Hope can get more choices in future trip!
October 2012
All of the tours were great after we finally understood what needed to be done. We had to locate a place that would issue the card. I was e-mailed a list of places to pick up the card. The first place we went had the cards but had no instructions on how to use them. We drove 30 minutes to the next closest place. They had the cards with only a small flyer that described how to use it. No problem, we figured out the things we wanted to do.
When i bought the tickets, there was a long list of things we could do for free. I was really surprised when two of the "free" tours told me i needed to pay a surcharge; $20 each in one case and $10 each in the other. The great deal I thought I had bought was only a good deal..
A little truth in advertising would be a good thing.
September 2011
Forget about buying the pass. Most of the tour vendors had a problem identifying the card and knowing what to do to accept it. One vendor in particular said her tours were fully booked when we called saying we will use the card. When we went there direct, there were vacancies
Advertisement
Advertisement