Pleasure your palate with a delectable combination of Belgian bites and fine French wine on a 4-hour tasting tour in Brussels. Savor a variety of wines from rich wine making regions in France, including Alsace, Rhône, the Loire Valley and Bordeaux, and gain fascinating insight into the subtle flavor nuances of each wine. Tantalize your taste buds to food selected especially to complement the wine and discover what makes European winemaking so unique on this educational epicurean experience.
Highlights
Belgian food and French wine pairing in Brussels
Taste wines from France's most famed wine-producing regions including Bordeaux, Burgundy, the Loire and Rhône
Discover what makes European winemaking so unique compared to American winemaking
Pair your wine with samples of traditional Belgian fare
What You Can Expect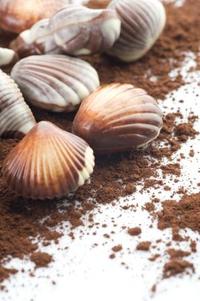 Commence your culinary tour at a centrally located chocolate shop in Brussels. Greet your accomplished sommelier and adopt expert wine-tasting techniques while hearing about winemaking in France; savor the robust flavor of wines made in prominent French regions like Bordeaux, Roussillon, Rhône and Languedoc, and hear of how modern American winemaking differs to the established European style.
Next, educate your palate and find out which food complements which wine; uncover the secrets behind matching wine to food and discover that normally, the best matches occur with food and wine grown in the same region. Experiment with a variety of food and wine combinations as you feast on typical Belgian and French dishes.
After your bounteous banquet of European specialties, bid your guide and group farewell and set out to explore the city independently.
Itinerary
Sample Tasting Menu
Phase 1
Jardinière (French dish cooked or served with a mixture of spring vegetables)
Italian wine aperitif
Phase 2
Small pieces of green apple and shrimp
Crotin de Chavignol (cheese dish from France's Loire Valley)
2 French wines: sauvignon blanc and chardonnay
Phase 3
Italian cold meat (ham, salami and paté)
Italian Rosso Piceno wine
Phase 4
Medium-rare steak and vegetables
Belgian stew
2 French wines: old-vine Bordeaux wine and a more recent Cairanne from the Côte du Rhône
Phase 5
3 cheeses: munster, French Roquefort and French Comté
3 French wines: one from Jura, a gewürztraminer wine from Alsace, and a Jurancon wine from the southwest
Phase 6
3 types of chocolate: sweet milk chocolate, bitter chocolate (80%) and a moelleux aux chocolat (chocolate molten lava cake)
2 wines: Banyuls wine from France's Rousilon region and a cabernet sauvignon from Chile
June 2015
We enjoyed this very much. Our tour guide went above and beyond. The chef was delightful and funny.
Advertisement
Advertisement