Learn all about the Battle of the Bulge -- the massive surprise German offensive near the end of World War II -- on this moving and enlightening private tour from Brussels. Travel along the former front line of the Battle of the Bulge, seeing memorials, monuments and preserved tanks. Visit the Henri Chapelle American Cemetery and the German military cemetery at Recogne. Witness the site of the Malmedy massacre and the stunning Mardasson Memorial to fallen American soldiers near Bastogne, as well as the cemetery where General Patton was laid to rest. Being on a private tour ensures more personal attention from your knowledgeable guide and a more relaxed, intimate experience.
Highlights
Private tour of key World War II historic sites related to the Battle of the Bulge from Brussels

Tour the former front line of the Battle of the Bulge and see villages that endured fierce fighting during World War II

See Henri-Chapelle American Cemetery and Recogne German cemetery where thousands of soldiers are laid to rest

Capture photos of the impressive Mardasson Memorial to killed and wounded American soldiers

View preserved tanks, memorials to fallen soldiers and monuments honoring American generals
Enjoy comfort and style as you travel by luxury minivan
Private tour enables you to have input in your itinerary and guarantees more individualized attention from your guide

Why Our Insiders Chose This Tour
There is no better way to learn about the battle of the Bulge than on this private tour. A moving experience that you won't forget!
What You Can Expect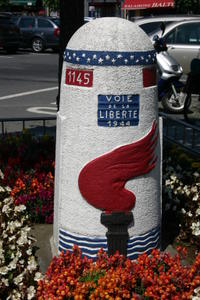 Your private tour of pivotal World War II sites begins with morning pickup from your central Brussels hotel. Your passionate and informative guide will share plenty of historical facts and anecdotes about the Battle of the Bulge and can customize your itinerary to suit your particular interests.

Travel by luxury private vehicle to Henri-Chapelle American Cemetery, where almost 8,000 soldiers are laid to rest. The rows of solemn grave markers are a staggering sight. Your next stop is a memorial between Bullingen and Butgenbach that is dedicated to the soldiers of the 1st Infantry Division -- the oldest division of the US Army -- who fought valiantly against the German attack. The division is nicknamed The Big Red One because of the red numeral 1 on its shoulder patches.

Continue on to the site of the Malmedy massacre, where 84 American prisoners of war were brutally slain by the SS. Over lunch (own expense) in the town of small Stavelot, feel free to ask your guide any questions you may have. After lunch, see an abandoned German Tiger II tank in La Gleize, a small village that took a pounding during the Battle of the Bulge.

Next cross the border into Hamm in Luxembourg and visit the Luxembourg American Cemetery and Memorial. See where US General Patton and 5,076 American servicemen are laid to rest.

From there, continue to Recogne German war cemetery, where almost 7,000 soldiers are buried. As you travel through Foy, keep your eyes open for some intact foxholes at the edge of the woods. Your next stop is one of the most moving sites of your journey, Mardasson Memorial near Bastogne. This massive memorial honors the memory of the almost 77,000 American soldiers killed or wounded during the Battle of the Bulge.

If you wish to learn more about the Battle of the Bulge, explore the interactive displays at the Bastogne War Museum (own expense). In Bastogne, you will also see a preserved Sherman tank and monuments dedicated to two famous American generals -- General McAuliffe and General Patton.

Leave Bastogne and arrive in La-Roche-en-Ardenne where you'll see a British destroyer tank and the town's famous medieval castle. Then, pass through Marche-en-Famenne on your way to Dinant, where you'll view Rocher Bayard, a distinctive rock formation at the Meuse River that the Germans tried and failed to reach during their offensive.

Drive through the scenic Meuse valley and along the highway back to Brussels. Your memorable 12-hour private tour of Battle of the Bulge historical sites concludes at your Brussels hotel.
July 2014
I tend to prefer to do things on my own, so I was a little nervous booking this tour. It ended up being one of the highlights of our trip! The guide was very informative and I learned a lot more than if I had been on my own. I also saw sites that aren't easily accessible by public transportation and it was nice not having to worry about catching a train/bus to each accessible site. Our group ended up being small, only four people, so it was very customized and our guide even let us vote on what to do for part of the tour! We ended up getting to go to Luxembourg and see where General Patton is buried, even though that wasn't on the schedule! It was amazing and something I will never forget. I will definitely use Viator in the future!
Also, if you're staying close to Grand Place, skip the hotel pick up and just walk to their office. It's easy to find and will save you some time.
June 2014
Jean was EXCELLENT!! He went above and beyond to make our experience truly memorable!
June 2015
A little pricey but worth it. Our guide was very knowledgable and answered all our questions. He took into account what we really wanted to see and made adjustments so we'd have adequate time at the sites we really wanted to see. If you're a history buff, I'd recommend you spend the money on this.
August 2014
My husband and I thoroughly enjoyed the entire trip. The only suggestion we have is that the trip should begin at the museum site. It was our last stop which meant we only had an hour to go through the museum. We didn't have enough time to go through the last third of the museum, or go to their store. It was an excellent museum, very well done, we would have stayed another hour but time was as issue. Being able to see actual foxholes that our soldiers used was amazing and really makes an impression.
July 2014
The tour guide was excellent. We had the choice to vary the tour and agreed to visit the Luxemburg cemetery to visit General Patton's grave. The tour guide also showed us around Luxemburg City, which was a bonus. I would recommend this tour.
August 2015
We travel often and have taken lots of tours, both private and group. This was, without a doubt, the WORST tour we have ever had. If you are thinking of booking this tour, SAVE YOUR MONEY! This was more of a really expensive taxi service than a tour. His lack of knowledge and history regarding World War II made us speculate if he had just decided he could make money doing this tour, so went to the museum to pick up a couple of quotes that he could just parrot over and over, thus qualifying himself as a tour guide. His lack of real knowledge on the subject was breathtaking, He was like a museum audio tour and just kept repeating the same short factoids over and over, no matter what you asked. The day pretty much went along with him telling us a very brief and obvious anecdote about where we were going, then driving the rest of the way mostly in silence, then pulling up to the site, him pointing to it and saying, there it is, then driving on to the next place. Half the time we didn't even get out of the car, and these sites were sometimes an hour apart. It was a lot of silence, unless he was talking about himself. If this is the only tour you can find, you are better off just finding a ride to the World War II Museum. It is a truly great and well done museum, and only about 5 minutes from Jack's Woods if you want to go see the foxholes. Our guide almost made us miss the Museum too. He was uninformed about the last entry time as well as how long it should take someone with any real interest in the subject to go through it. We were so disgusted with his tour that we requested he take us to the museum about two hours earlier than he was going to. We actually got there about 15 minutes before the last entry, and whereas he had originally planned on us being there about thirty minutes, it realistically takes about two hours to do the different exhibits and displays. If you are looking for a Battle of the Bulge tour, you can certainly do better than this one.
Advertisement
Advertisement