Experience the Buenos Aires nightlife scene with this 5-hour guided pub crawl. Meet other social, adventurous travelers and check out the lively neighborhoods of San Telmo, Palermo and Recoleta at night. Visit local bars and enjoy a complimentary shot at each one along with pizza and drink discounts. Finish up your roving revelry at a local dance club to party the night away.
Highlights
5-hour pub crawl in Buenos Aires
Discover the city's exciting nightlife and meet fellow travelers
Enjoy included pizza and beer at the beginning of the night
Receive a shooter at each of the three pubs/clubs you visit
Get drink specials, plus enjoy skip-the-line admission at a discotheque


What You Can Expect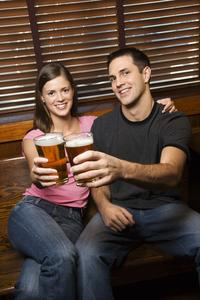 Make like a local
Argentine
— perhaps with an afternoon nap?
—
and prepare for an epic evening ahead with a typical late departure, then
drink and dance into the late hours of the night.
Meet your guide and fellow pub crawlers at a local neighborhood watering hole to hear the plan for your 5-hour Buenos Aires pub crawl.
You'll start the night with pizza, beer and wine to get warmed up for your experience of Argentine nightlife.
Visit three pubs in neighborhoods like trendy Palermo, tony Recoleta and historic, funky San Telmo. Enjoy a complimentary shot and drink discounts at each bar, which can include spots like the Dubai Club, El Anden and Coliseo. Kika, Niceto or Severino will be your last stop with skip-the-line access and free admission — you can dance until dawn if you so desire.
Enjoy your guide's company for the entire outing. After that, you're free to see where the night takes you.

Vanessa W United States of ...
June 2016
Pub crawl was a lot of fun with a good mix of locals and tourists. We got free shots at all the stops and even got entry to a top club. Definitely for a younger crowd looking to party. I went solo and made feiends I stayed in touch with throughout my trip. Great experience I would recommend
December 2014
Great way to meet many fellow travelers and even some locals. As mentioned they had pizza, beer, and wine at the first bar. After that we had a shot at each bar we stopped at and ended the night at a club that had a decent number of people for a Tuesday night after all. A couple of the bars we stopped at had beer pong tables. From talking with locals Thursday night is ladies night out and Saturday night is the most popular day for the pub crawl.

October 2014
This is a great way to get to know the night scene in BA. They aren't joking when they say that no one goes out until 1am though!
Bex Australia
March 2016
It's a great way to skip the lines at some cool bars and nightclubs in Buenos Aires. I would of liked a smaller group of people so you could get to know other travellers easier.

Joeginer Spain
April 2013
Really good way to meet people.

January 2013
For the younger set. Or a mom/dad with their adult kids. My wife and I felt out of place but everyone was nice.
February 2016
Once you got into the bar I could not order bottled beer that I wanted and
the bartender gave you terrible draft beer which I paid for.
February 2015
Very very very overcrowded. These bars werent actually even in operational hours so you just mingled with the others in your tour group. Young crowd, so avoid this if youre over 30.
June 2016
This tour is definitely for the under 21-crowd. The staff was very nice and helpful, but it would be uncomfortable for anyone over 25. The tour says that it comes with a free drink at each location, which means they'll pour a shot in your mouth as you walk in the door. It may be fun for frat boys, but I wouldn't recommend it for anyone else.
Advertisement
Advertisement