Immerse yourself in Buenos Aires' tango scene as you visit a traditional milonga, watch a tango show and take a tango lesson. This 4.5-hour evening tour allows you to discover to famous dance like a local and practice your tango moves in a fun and relaxed atmosphere. After your dance class, enjoy dinner and drinks (included) as the professionals take to the stage for a spectacular tango show.
Highlights
Tango show, dinner and dance lessons in Buenos Aires
Watch as professional dancers take the stage

Enjoy complimentary drinks
Roundtrip transfers from all Downtown Buenos Aires hotels included

What You Can Expect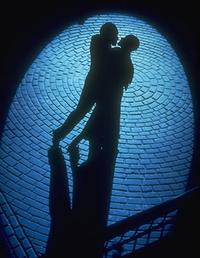 This tour gives you the unique opportunity to experience a traditional Tango show while you enjoy drinks (wine, beer, juices) and an exquisite local dinner. The best part of this tour is that Tango lessons, with professional dancers, are included! Lessons are not compulsory and you won't be obliged to participate. You can simply relax and enjoy the atmosphere while your fellow companions learn the moves to this beautiful sexy dance.

Complete your adventures through Argentina with a Tango show. Go out, have fun and let us do all the driving! After a fun night out in Buenos Aires, your tour concludes with hotel drop off.

January 2016
This show was amazing. The tango dance lesson was fun. I learned some basic moves. However, it was short. The food was delicious as well. Finally, the show was entertaining. I would highly recommend this show.
Alfredo T USA
December 2015
This is truly a must when you visit Buenos Aires, picked up on time, Tango lesson was great, the show was fantastic and the dinner was perfect. What a night!!!
Tamara S USA
November 2012
We are not dancers, but we survived. It was fun. We learned the moves and enjoyed the dinner plus show.
December 2011
The dinner and the show was incredible. We got there too late for the tango lesson. But I'm sure it would have been great as well!

Chrissy B USA
November 2011
This is a must do while in Buenos Aires! The tango dance lessons added to the fun and helped make the night truly fantastic. The instructor had high energy and was able to get everyone moving. The show was excellent and the food was surprisingly good.
March 2011
I was solo and had a great time! Learning the tango (or at least attempting) was fun!! The show was good too!! Would recommend doing this while in Argentina. Jim
Beryl H United Kingdom
April 2009
Great evening, learning the Tango was real fun even if your feet did not want to go the way you wanted them to!! The meal was good, and great value for money, the steak was big, and the wine was very drinkable. Can say was well worth the money for a good night out.
April 2016
The show was excellent, wonderful music and dancing.
December 2014
Went as solotraveller and had heaps of fun! Great lesson, food and show!
November 2014
I was lone traveller- when I was on the the dance lesson, on hindsight I was thinking that I should have skipped that. But I was glad I didn't. The dance instructor, Alejandro was really hilarious and since it was a group dance, being on my own, I never felt as a wall flower at all.
After the lesson, we were given a certificate then escorted to the dining and show area. And since I was on my own, I was led upstairs for two-seater table. The ambience is good and where I was seated I had a full view of the show. The downside is that, since seated upstairs it took a while before being served with food. I saw people downstairs who came later than me finished their starter and having their main course whilst I still wait for a basket of bread. But the food is worth the wait...the dinner comes with a bottle of wine while complements the beautifully cooked (medium) Argentine beef steak... I love my steak but there were instances before that I have to send back the steak if not cooked as expected and I think this is one of the best steak I had. The table cutlery don't provide steak knife so you must ask for it persistently. Other than, I thoroughly enjoy my dinner. The show is spectacular! It has a story line of the development of tango in Argentina so it's not just a random dance show so it's informative as well.
Advertisement
Advertisement