Experience a passionate performance of the famous Argentine tango at Sabor a Tango in Buenos Aires. Make the most of your evening by selecting the dinner option and start your night with a fun tango class. After you've polished your dance moves and tucked into delicious traditional cuisine, prepare to be dazzled as the professionals take to the stage for 1.5-hour spectacle of music and dance.
Highlights
Sabor a Tango show in Buenos Aires

Watch this famous type of dance live in the city where it originated!

Show includes tango dancers, as well as singers and musicians performing in Palazzo Rossini

Optional Argentine dinner before the show, including unlimited drinks

Hotel pickup and drop-off from downtown Buenos Aires hotels

Recent Photos of This Tour
What You Can Expect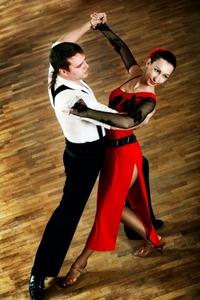 This night out at the Sabor a Tango show will be the highlight of your Argentine vacation! Enjoy a performance of one of Buenos Aires' most popular claims to fame – tango – at the Palazzo Rossini, a beautiful historic venue that has played host to many musical performances since it was first built in 1878.

When you enter the palazzo, let the tango experience take over as you watch and listen to brilliant performances by male and female singers, four world-renowned tango dancers, gaucho musicians, Argentine folk ballet dancers and a tango orchestra.

If you select the dinner and show option, your night begins with a free tango lesson! After learning the basics of tango, you'll fully appreciate the skill of the professional dancers you'll watch later in the evening. If you choose to skip the lesson, you can spend that time looking around the Palazzo Rossini.

Dinner includes traditional Argentine dishes and international cuisine, such as Argentine empanadas (meat pies) and Scottish bonbon (a dessert), as well as all-you-can-drink beverages including wine, beer and soda.

The Sabor a Tango show starts after dinner. If you do not choose the dinner option, you'll arrive at the venue in time for the show.
November 2012
fantastic for a first-timer.
show was nice, and dinner delicious.
courteous and attentive staff.
June 2015
We really enjoyed this show, the tango class was a lot of fun, the instructors made a very fun activity..it does take a lot when learning tango!
We booked the show with dinner, the food was good, you have lots of options and it is a 3 course meal, plus all you can drink of wine and sodas.
The singers and dancers were amazing, and we really enjoyed the band. The only thing though, was that we were expecting more tango, we did hear famous songs and solos performed by the band, but we where expecting to see more of the dancers. But overall, it was a good show. Also the gift shop has a very good Dulce de leche! -
October 2014
The show was entertaining. The only complain is that staff were walking all over interrupting viewing of the show (waiters "pushing food/drinks and the other staff selling photos, collecting money). There is an opportunity to have a nice photo taken in front of the building as well as with tango dancer/s. I bought the CD of "my show" HOWEVER it WAS NOT the same show that I saw but rather something pre-recorded years ago. The location of the place appeared somewhat "scary/dirty" area, but I had NO problems walking as a single female. As I am not staying in a hotel I had to arrange my own transportation to/from the venue. Staff was really wonderful after show as there were stopping taxies for the guests and making sure that they are safe. Also there was a police officer who stood by the entrance/exit making sure that there are no problems. Over all impressive customer service.
January 2013
Pickup and delivery were prompt. The venue in dramatic old theater, nicely decorated, elegant table settings. Wait staff efficient, unobtrusive during show. The tango show was very good. Singers were great, expressive. Gauchos were macho gauchos. Pan piper unexpected, but good. Wonderful.
August 2012
May 2016
Good show but no tour guide showed up, only driver.
November 2012
Very enjoyable dancing and music.
Advertisement
Advertisement