An easy day trip from Buenos Aires, the Tigre Delta is a unique suburb built around the swampy land and meandering waterways that empty from the Rio Paraná into the Rio de la Plata. Former Argentine president Domingo Sarmiento encouraged settlement in the area during the mid-1800s and lived there himself for nearly three decades.
Highlights
Full-day or half-day tour from Buenos Aires to the Tigre Delta
Discover what lies outside of Buenos Aires and see another way of local life
Take a boat ride on the delta to see its waterfront sights, including homes on stilts
Recent Photos of This Tour
Tigre Delta Day Trip from Buenos Aires
What You Can Expect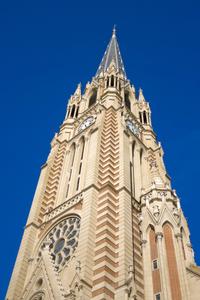 Full-Day Tour (8 hours):
Make your way to central Buenos Aires, where you'll meet your guide and board a boat for a river
cruise to Tigre. Learn about the history of the delta as you glide along the Costanera Navigation Canal past Buenos Aires' shoreline landmarks. Continue cruising along the narrower canals of the delta, where you'll see yacht clubs, markets and the stilted homes of local residents.
When you reach the town of Tigre, climb back onto solid ground and ride a bus to Puerto de Frutos, a vibrant port that connects island dwellers to the mainland. Enjoy leisure time to explore the port on your own and have lunch at a local eatery (own expense).
Soak up the relaxed waterside ambience of Tigre's Paseo Victoria lined with stately mansions, museums and rowing clubs. You'll have independent time to visit one of several local museums, including the Tigre Art Museum, the Naval Museum and Museum of Mate (tickets not included).
Your full-day tour concludes with a scenic train ride back to Buenos Aires, where you'll arrive at the Retiro station after a 1-hour ride.
Half-Day Tour (4 hours):
Choose from a morning or afternoon departure, and begin your half-day tour with hotel pickup (for more distant hotels, meet your guide in central Buenos Aires). Ride on a comfortable coach along the Rio de la Plata to the charming northern suburb of San Isidro, home to an
impressive cathedral and mansions built by the city's old aristocratic families.
Continue on to Tigre, where you'll embark on a 40-minute delta cruise. Float past stilted homes and learn how delta-dwellers access goods and services through a network of floating markets. See landmarks that line the waterways in the relaxed town of Tigre, including Sarmiento's historic home and museum. After your tour, relax on the scenic coach ride back to Buenos Aires.
June 2016
June 2016
A great way to see both Tigre city and spend time on the river. One hour ride on a comfortable river boat, which allowed us to see the houses on the river up close. Our guide was enthusiastic, accommodating and spoke English well. Once we arrived at Tigre, the tour members wanted to go in different directions, which was easy to do - just meet back at the train station. We enjoyed the hop on hop off bus included in the price, which took us all over the city. The Mate' Museum was worth a visit. We chose to go back on a later train, which was simple to do and only cost 2-3. Well worth the money.
June 2016
Wow, what a great experience and totally blown away by the amazing beauty. Our tour guide was very professional and was happy to answer any questions. I big thanks for all involved and I would highly recommend this trip.
June 2016
May 2016
Excellent pick up from the hotel, The tour is very interesting, beautiful view, great experience. Excellent half day excursion. The tour guide was very knowledgeable about the area. highly recommended.
May 2016
Most awesome experience, the tour guide, Carolina, was amazing, friendly and knowledgeable.
The sights and attractions were fun, and relaxing at the same time!! Highly recommend this!!
Sandi
April 2016
April 2016
Excellent pickup from hotel, good guide and overall a very good experience.
March 2016
Interesting tour. Very good guide. Relaxing.
February 2016
The tour was wonderful, and our guide was great. Our only complaint was the lack of transportation to the pier. For the price that we paid , there should be a Hotel pick up.
Advertisement
Advertisement