Spend the day on Michaelmas Cay, a small sand island on the outer Great Barrier Reef. You'll cruise from Cairns aboard a luxury sailing catamaran, see the reef's brilliant coral and marine life from a semi-submersible submarine, try scuba diving or go on a snorkeling tour. Lunch on board is a delicious hot and cold buffet including prawns.
Highlights
Full-day cruise to Michaelmas Cay from Cairns aboard a luxury sailing catamaran
8.5 hours Great Barrier Reef experience with 4 hours spent on the reef

Snorkel and dive from the beach

Snorkeling and diving demonstrations, tuition and equipment
Informative reef tours on an air-conditioned semi-submersible submarine
Informative ecological presentations by qualified marine biologists
Hot and cold seafood buffet lunch, morning and afternoon tea
Recent Photos of This Tour
What You Can Expect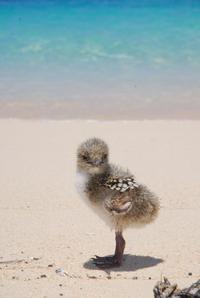 This full-day excursion from Cairns is ideal for nature lovers. Michaelmas Cay is a protected sanctuary for 27,000 migratory seabirds, and one of the most important nesting sites in the Southern Hemisphere. The surrounding Outer Reef is a breathtaking garden of exotic marine life, magnificent coral and giant clams. There are more varieties of fish here than in the entire Atlantic Ocean. The Cay is a protected seabird sanctuary playing host to over 20,000 migratory seabirds, one of the most important nesting sights in the Southern Hemisphere.

The tour includes semi-submersible coral-viewing tours for those who want to see the underwater world without getting wet. If you would like to dive the Great Barrier Reef, introductory dives for novices are available.
October 2014
I just wish I had known I had to line up for ages to get tickets for my voucher. Rest was good. Crew nice and helpful.
July 2011
Ridiculously brilliant!!!!!
Outstanding...
January 2010
Not so crowded as I thought, we had not many on coral reef. So many birds and fishes. I don't know how Green Island is, but I enjoyed this tour.
August 2008
I went alone and didn't snorkel but still had a great relaxing time! Met some great and interesting people.
October 2015
The Great barrier reef is so famous that you have to see it at least once, even if it's not the best barrier reef I've seen.
The boat takes you on this protected island located 2h30 from Cairns. This small sand island coming out from nowhere is special. Tiny spot occupied by a amazing number of birds !! We are only allowed to stay on a delimited area so we don't disturb too much these animals.
The water is... COLD !! What a surprise for me !! The Great barrier reef is in a cold water 21 degrees that day. Anyway, the spectacle is beautiful. The subversive boat is a very nice way too see all types of fishes and reefs. the crew on the boat is very friendly and teach us a lot about the reef's life.
The snorkeling spot is the most colored reef I've seen so far: blue, brown, pink, yellow... the go pro made a good job :
December 2014
It was a great area of the reef, the Catamaran was great. The service was great.
The food needs improvement, what was served was ok, just lacking in flavour.
August 2015
The information available about this tour needs to be updated. The phone number is old and not in use any more, we had to improvise and ask around to find the right tour operator apparently this has changed in the last year. Tour itself was ok but busy and very touristic.
June 2010
If you don't snorkel, don't go! Lovely island but not able to walk around it due to birds nesting. If we had known, we wouldn't have gone.
Advertisement
Advertisement