Spend the day on Michaelmas Cay, a small sand island on the outer Great Barrier Reef. You'll cruise from Cairns aboard a luxury catamaran, see the reef's brilliant coral and marine life from a semi-submersible submarine, try scuba diving or go on a snorkeling tour. Lunch at the cay is a superb hot and cold buffet, including seafood, fresh salads and a selection of desserts.
Highlights
Full-day cruise to Michaelmas Cay from Cairns aboard a luxury catamaran
8.5 hours Great Barrier Reef experience with 4 hours spent on the reef

Snorkel and dive from the beach

Snorkeling and diving demonstrations, tuition and equipment
Informative reef tours on an air-conditioned semi-submersible submarine
Informative ecological presentations by qualified marine biologists
Hot and cold seafood buffet lunch, morning and afternoon tea
Cruise on a large sailing catamaran comfortably accommodating up to 150 passengers
Recent Photos of This Tour
What You Can Expect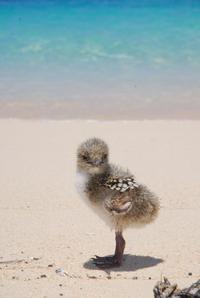 This full-day excursion from Cairns is ideal for nature lovers. Michaelmas Cay is a protected sanctuary for 27,000 migratory seabirds, and one of the most important nesting sites in the Southern Hemisphere. The surrounding Outer Reef is a breathtaking garden of exotic marine life, magnificent coral and giant clams. There are more varieties of fish here than in the entire Atlantic Ocean. The Cay is a protected seabird sanctuary playing host to over 20,000 migratory seabirds, one of the most important nesting sights in the Southern Hemisphere.

The tour includes semi-submersible coral-viewing tours for those who want to see the underwater world without getting wet. If you would like to dive the Great Barrier Reef, introductory dives for novices and certified dives for experienced divers are also available.
October 2014
I just wish I had known I had to line up for ages to get tickets for my voucher. Rest was good. Crew nice and helpful.
July 2011
Ridiculously brilliant!!!!!
Outstanding...
January 2010
Not so crowded as I thought, we had not many on coral reef. So many birds and fishes. I don't know how Green Island is, but I enjoyed this tour.
August 2008
I went alone and didn't snorkel but still had a great relaxing time! Met some great and interesting people.
December 2014
It was a great area of the reef, the Catamaran was great. The service was great.
The food needs improvement, what was served was ok, just lacking in flavour.
August 2015
The information available about this tour needs to be updated. The phone number is old and not in use any more, we had to improvise and ask around to find the right tour operator apparently this has changed in the last year. Tour itself was ok but busy and very touristic.
June 2010
If you don't snorkel, don't go! Lovely island but not able to walk around it due to birds nesting. If we had known, we wouldn't have gone.
August 2008
We went snorkeling and that part of the trip was very enjoyable. Some of the equipment aboard the ship for snorkeling was more worn than I expected, but it was sufficient. The lunch buffet aboard was also pretty good; definitely much better than we expected. However, it is about a two hour ride to reach Michaelmas Cay, which really cut into the time we could snorkel. While two hours may not seem like much, it is when the water is very choppy. I felt the purpose of this cruise was to sell you things aboard the boat more than seeing the reef. I kept being accosted by the boat photographer while snorkeling even though I had no interest in buying pictures. I think for what we got, this tour was pricey. There are definitely many other options for snorkeling if you look around, many of which are less expensive and probably less crowded. You may want to look into options that leave from Port Douglas if you're staying in that area. You might be able to get more reef time with less travel.
Advertisement
Advertisement