The isolated oasis of Fayoum is located just 47 miles (76 kilometers) south of Cairo. But travelers who opt for this private tour from the capital city will find it feels almost a world away. Explore wooden waterwheels designed by ancient Egyptian engineers and check out the stone obelisk erected in honor of Senwosret I in Abgig on this private day trip.
Highlights
Private day tour from Cairo to Fayoum

See Fayoum's famous attractions – the ancient wooden waterwheels

See the stone obelisk erected in honor of Senwosret I in Abgig
Lunch, a qualified Egyptologist guide, hotel pickup and drop-off, and transportation in an air-conditioned minivan are included
Recent Photos of This Tour
Private Tour: Fayoum Day Trip from Cairo
What You Can Expect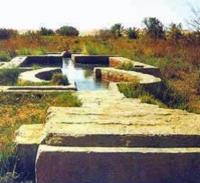 The quiet oasis of Fayoum, located a short distance from Cairo, was once known as Crocodilopolis, since the city was originally home to priests who worshiped these giant reptiles and gilded them with gold and sweet honey cakes. Today, travelers find their way to this unique destination where ancient wooden waterwheels highlight another of the incredible engineering contributions made by early Egyptians. Follow your expert Egyptologist on this private day tour from Cairo and explore some of the 200 plus wheels that transported water from the Bahr Yusef to Medinet. Learn about the impressive stone obelisk that was discovered in the 18th century and recently restored before it was erected in Medinet.
November 2011
This was an awesome visit. The visit to the small farm actually helped bring a true appreciation for life.
Cynthia S USA
December 2008
This was a very interesting tour. The ride to the oasis was entertaining as our guide told us many stories about Egyptian legends and myths. We visited a small park area where children were playing, stopped by the shore of a lake and took pictures of the ancient waterwheels. Very picturesque. On the way back to the hotel, we stopped for lunch at a restaurant overlooking the Pyramids. Our guide never stopped amazing us on his hospitality and we felt like we made a friend for a lifetime.
March 2012
This was a terrific trip. Stopped at the May Dom pyramid and were able to climb into the burial chamber. I think not many people visit this pyramid. Fayoum still is using the waterwheels although not as many as they used to have. They are beginning to use motors to pump water for irrigation.
Wayne G USA
December 2008
History of Oasis is interesting although little remains of the the historic structures. Lunch on the lake was very scenic and relaxing.
Suzy USA
October 2012
Our first stop was Beyt Sobek and the ruins of the ancient town that was along the road between Cairo and Fayum. Not much to see here as we wandered amongst the rocks. Then we went to see the waterwheels, which disappointingly were two wheels behind a wrought iron fence (not like the pictures we'd seen). We went to lunch at a restaurant on the lake and then on to Meidum (best part of the trip). We would have liked to have spent more time on seeing some better examples of the nearly 200 wheels and understanding their function. Meidum, the first attempt at the step pyramid, was very interesting...especially since the next day we were going on to Daschur.
Steven L USA
January 2010
Wasn't really what I was expecting, but it was still OK.
Advertisement
Advertisement