Discover the highlights of South Africa's legendary Garden Route – including Addo Elephant National Park, Jeffreys Bay, Wilderness National Park, Cango Wildlife Ranch and Oudtshoorn – on a 5-day tour from Cape Town. You'll explore this coastal paradise with an experienced guide: hike in old-growth forests, see endangered animals in wildlife reserves, canoe through pristine waters and relax on white sand beaches. A combination of guided tours and optional activities allows you to tailor this trip to your taste for adventure.
Highlights
5-day tour of South Africa's Garden Route from Cape Town
See magnificent landscapes while hiking in Tsitsikamma National Park and and canoeing in Wilderness National Park

Walk to lookout points around the Knysna Heads and snap photos of the breathtaking views
Swim, surf or stroll along the famous beaches in Jeffreys Bay, one of the world's best surfing spots!
Get close to elephants, big cats and other wildlife at Addo Elephant National Park and several other wildlife reserves
Check out a working ostrich farm

Try extra activities (own expense) such as bungee jumping, a Big Five game drive and ziplining

Recent Photos of This Tour
5-Day Garden Route Adventure Tour: Addo National Park, Jeffreys Bay, Wilderness National Park, Cango Wildlife Ranch and Oudtshoorn
What You Can Expect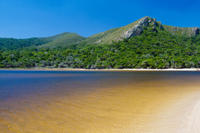 South Africa's Garden Route has an incredible variety of topography and natural beauty. This tour provides you with many opportunities to explore this coastal region where you can see magnificent and increasingly rare animal life and challenge yourself with adrenaline-fueled fun (if you choose). You'll visit three national parks, several animal preserves, and the famous surf beaches of Jeffreys Bay. Have the option to bungee jump, zipline, and ride an elephant. Get a close look at lions, elephants, ostriches and other animals; hike through lush forests to coastal viewpoints; and swim and canoe along pristine ocean and rivers.

Your tour includes round-trip transportation by deluxe minicoach, four nights of accommodation in 3-star hotels or budget accommodation and guided visits to many attractions. Throughout your journey, your guide will provide informative commentary on the places you visit and the wildlife you see. Some meals are included, and your guide can recommend great places for you to eat (own expense) along the tour. For a detailed schedule of each day, see the Itinerary section below.
Itinerary
Day 1: Cape Town – Wilderness National Park – Wilderness
After pickup from your Cape Town hotel, you'll travel in a comfortable minicoach for approximately five hours, with lunch and plenty of rest stops along the way. Your friendly guide will answer any questions you may have about your 5-day Garden Route tour, a route filled with outdoor adventures and wildlife encounters in gorgeous and varied landscapes.

You'll head down the road to Wilderness National Park. Take to the water on a 2-hour canoe ride with a professional guide, paddling on a calm river that winds through lush forests and mountains. After gliding through this paradise, you'll hop back in your van for a 30-minute drive to your hotel for the night. Have the evening at your leisure to rest and enjoy the ambiance of the South African coast.

Overnight: 3-Star accommodation: Shearwater on Sea (rated 3-stars on TripAdvisor), Wilderness area
Budget accommodation: Afrovibe Backpackers or similar accommodation types

Day 2: Knysna – Tsitsikamma – Jeffreys Bay
Have breakfast at your accommodation and then drive to the lively town of Knysna. Your guide will take you on an easy walk to the Knysna Heads, two eye-catching sandstone cliffs that flank the mouth of the Knysna lagoon. Snap photos of the stunning views from the lookout points along the path. Then you'll re-board the minicoach for an hour's drive to the world's highest bungee jump at Bloukrans Bridge.

Standing 709 feet (216 meters) above the Bloukrans River, the arch bridge is the ideal place to bungee jump! If you don't want to participate in this optional activity (own expense), you can enjoy vicarious thrills by watching the bungee jumpers take the plunge. Once you catch your breath, enjoy lunch at the jump site.

After lunch, a short 30-minute drive brings you to the spectacular Tsitsikamma National Park where you'll take a 2-hour guided walk along shady forest paths set against a dramatic coastal landscape. After the walk, you'll have the option to do a waterfall zipline (own expense) across the nearby Kruis River. The eight ziplines--the longest is 692 feet (211 meters)--zigzag across the river gorge, in some places as high as 164 feet (50 meters) above the water!

When you have finished exploring Tsitsikamma National Park, you'll continue one hour by minicoach to Jeffreys Bay--also known as J-bay--famous for its beaches, marine life and for being one of the world's top surfing spots. You'll have the evening to spend at your leisure and enjoy the atmosphere of Jeffreys Bay.

Overnight: 3-Star accommodation: Dolphin's View Guest House (rated 3-stars on TripAdvisor), Jeffreys Bay
Budget accommodation: Island Vibe Backpackers or similar accommodation types

Day 3: Jeffreys Bay – Addo Elephant National Park – Jeffreys Bay
Get an early morning start for a day trip to Addo Elephant National Park, the third largest national park in South Africa. It's home to over 550 elephants, lions, buffalo, black rhino, spotted hyena, leopard, a variety of antelope and zebra species, and the Addo flightless dung beetle. The park is notable for having the largest remaining population of wild elephants on the planet.

You'll start the day with a safari tour in your minicoach, with knowledgeable park guides along to spot elephants and explain their behavior and habits. You may get lucky and see buffalo and other big animals, and witness the dung beetles keeping the park tidy! After the safari in the minicoach, you'll have the option to take a 2-hour game drive (own expense) in a 4x4 vehicle and experience more of the wildlife in the park. Lunch and drinks can be purchased in the park (own expense).

In the afternoon, you'll return to Jeffreys Bay and have time to relax on the beach. You can try surfing (own expense) in one of the world's most famous surf spots! You can also check out the Billabong, Rip Curl and Quicksilver factory shops in town for excellent deals on surf gear and beach clothing.

Overnight: 3-Star accommodation: Dolphin's View Guest House (rated 3-stars on TripAdvisor), Jeffreys Bay
Budget accommodation: Island Vibe Backpackers or similar accommodation types

Day 4: Jeffreys Bay – Oudtshoorn
After breakfast, you'll travel approximately four hours on the famous Route 62 to get to Oudtshoorn, where ostriches have been raised on farms for more than a century. You'll visit a working ostrich farm where you learn about these fascinating flightless birds – the heaviest fowl in the world – and see their enormous eggs and nests.

After getting familiar with the ostriches, you'll drive to the nearby Cango Caves. Located in a limestone ridge parallel to the picturesque Swartberg mountains, the caves include over 2.5 miles (4 km) of dripstone caverns, with vast halls and towering formations of stalactites and stalagmites. You'll walk through some of this subterranean wonderland with your guide on a 2-hour tour of the caves.

You'll have the evening to spend at leisure in Oudtshoorn. As you explore the town, note the grand houses that were built in the late 1800s when the booming ostrich feather trade brought riches to the area's 'feather barons.'

Overnight: 3-Star accommodation: Cul de Sac Guest House (rated 3-stars on TripAdvisor), Oudtshoorn
Budget accommodation: Backpackers Paradise Lodge or similar accommodation types

Day 5: Oudtshoorn – Cape Town
After breakfast, you'll have the option to take part in a 45-minute 'meet the elephants' experience (own expense). You can also feed and interact with these huge noble creatures and learn about orphaned elephants.

You'll then go to the outskirts of Oudtshoorn to see some of the world's most endangered animals, including white lions and Bengal tigers, at the Cango Wildlife Ranch. The ranch is also home to pygmy hippos, snakes, crocodiles and more. After a tour with your guide, you'll have roughly two hours to spend at your leisure. You can arrange to handle a python, or pet a cheetah or tiger cub (own expense). You can even get an underwater look at a crocodile while cage-diving!

After spending the morning with the wildlife, you can relax in the minicoach as you return to Cape Town along Route 62. You'll pass through breathtaking scenery and have plenty of rest stops before reaching Cape Town in the evening to end your tour.
June 2015
This tour was amazing and the guide was very friendly and helpful!
April 2015
Great trip for people under 50, I recommend this tour highly.
March 2015
I absolutely loved this tour. Gerard, our tour guide was excellent, very knowledgeable with great tips and advice so we could really maximize the experience. To get the most out of it you need to be fit but not an athlete by any means. You can skip things you find too challenging and still have fun
January 2015
Every day was exciting. The guide excellent and took real good care of us 12.
September 2014
Excellent trip. I enjoyed greatly. My tour guide from hotspots (Zaheed "Z") was truly excellent and reliable. The tour guide Juanita in the second minibus was also truly professional, helpful in all situations and very knowledgeable about the fauna at the national park
Overall, great trip.
March 2014
This 5 day tour was excellent; the activities were great but would recommend a medium fitness level especially for Canoeing, and hiking activities. If you weren't participating in the optional activities there was always something else for you to do, but considering the great local prices and the wide range of activities I can't imagine why you would choose to sit out. Bungee jumping, Ziplining, and the Cango Wildlife Range were amazing experiences, and the animal encounters were definitely one of my favourite moments.
Our tour guide was knowledgeable regarding local attractions, where each town got its name from and when it was established, he was fun loving and kept the group in a great mood.
I would definitely recommend this tour to someone who is looking to experience a vast amount of South Africa in all it's beauty. I have gained some amazing memories and met some amazing people that I will never forget.
Viator itself, were really helpful in answering any question I had and the booking process, and confirmation process was really simple.
March 2015
Le tour était génial. Bien organisé. Super guide (Zahid)
Les guesthouse étaient splendides mais optez pour les backpackers, ils sont très bien et moins cher avec la plupart du temps vue sur la mer.
Le seul point négatif etait la visite du Cango Wildlife Ranch. Vraiment pas intéressant...
March 2015
The tour guide from the local provider and the organization was good. Unfortunately you have not updated on your website the accommodation details. One of the main reasons for me for choosing this tour, was that I wanted to stay at the beach. This was possible according to the accommodation you mention on your website. The actual location for the first three days was then too far away from the beach, to reach there on your own. This was almost ruin my vacation. The local tour guide, tried to make up for this, by upgrading me to a really nice location for the last night, spending one dinner, and organizing a different pick up for one of the days for myself. The local provider said, that they have informed you about the change of location. I would have expected that I would be informed about the changes prior to departure.
Advertisement
Advertisement