Forget the stress of booking a (sometimes unreliable) taxi or shuttle to Cape Town International Airport. Instead reserve a seat in this shared-ride direct transfer for a comfortable ride from your Cape Town City or Winelands hotel. Service available round-the-clock, daily. Quick, easy and cost-efficient!
Recent Photos of This Tour
Cape Town Airport Shared Departure Transfer
What You Can Expect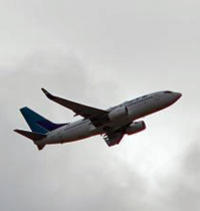 Conclude your Cape Town vacation with a no-stress shared ride to Cape Town International Airport! Reserve your space in advance, complete with your flight details and your Cape Town City or Winelands hotel name and address. Transfer is available 24 hours, daily. Although this is a shared service, each vehicle provides airport transfer from only one hotel per one-way trip. No making a large circuit to
different hotels! Pricing is per person, based on 6 adults per vehicle.
At booking, included flight and pickup information. You'll receive instant confirmation and a voucher with supplier contact information. Call the number on your voucher 24-48 hours in advance to reconfirm exact pickup details. A comfortable vehicle then will arrive at your hotel and provide luggage handling (gratuity is optional, but appreciated). Arrive to the airport on time and ready to travel!
May 2016
We had a wonderful trip to Cape Town. The transport to the airport was excellent.

Richard S USA
November 2015
Just like our arrival transfer, this too was another case of private transfer since it was just my husband and I on the trip. And once again, 2 small bottles of cold water were waiting for us in the car. The driver was equally sociable, giving us insights about his city. We were dropped at Cape Town International Airport with enough time to complete all the formalities that we needed to do before our flight home. A!!!
Rosalie M United Kingdom
November 2015
The driver turned up on time and got us to the airport smoothly avoiding traffic jams where he could. He was very well dressed and polite and as we were the only passengers he turned up in a sedan car which was very clean and tidy.
September 2015
The best transfer we have ever had, really professional and on time, extremely polite, well done keep up the great work. Many thanks

June 2015
Big car enough to seat 6 people. Knowing that we came from a long flight, there was sweets, water, lotion, perfume, wet towels etc in the car for us. driver was friendly and gave us a commentary of the town
May 2015
LOVED THIS. For the price of a taxi, I was picked and cheauffered to my hotel in a brand new Mercedes Benz SUV. Both drivers were very nice. I will definitely use them the next time I visit Cape Town. Highly recommend over a taxi when touching down in CPT or heading to the airport.
May 2015
We were a party of 12 with a lot of luggage. We were running a few minutes late from a tour and I called the hotel and the company to let them know. Two vehicles were there when we arrived. I was concerned they would leave but they didn't. I was a little hesitant using an outside company and not the hotel
for airport transporation. They now have a new customer! And a shout out to Michelle who works the emergency line. She was fantastic!
April 2015
Very plush car and driver. Great to see him as our flight had been diverted to another airport because of a cracked windscreen on to co-pilot's side SAA and we arrived at Capetown at 3am next morning instead of 4pm the day before. Driver gave us hot face clothes and drinks on arrival. Excellent service!
July 2014
Very early morning departure, accurate pick up, thanks.
June 2014
Driver was at our hotel very punctual at 5:30AM. He was very courteous and the car was impeccable.
Advertisement
Advertisement