Tour code:
5600WINEPRIVATE
Sample some of South Africa's best-known wines in the lands where they're grown during a private tour of Paarl, Stellenbosch and Franschhoek. From Cape Town you'll head for the Cape Winelands region to visit four different wineries. During each stop, learn about how the combination of climate, soil and grape varietals create the unique wines for which South Africa is known throughout the world. Taste wines, fortified wines, cheese and chocolate on this decadent private tour.
Highlights
Full-day private wine tour to Stellenbosch, Franschhoek and Paarl wine regions from Cape Town
Travel with a private guide, passionate about the New World wines of South Africa
Tour four prestigious wine estates including Fairview and Boschendal
Sample fortified wine, chocolate, cheese and, of course, South African wine varieties like Pintotage

Transport by spacious, air-conditioned minivan
Recent Photos of This Tour
Private Tour: Stellenbosch, Franschhoek and Paarl Wine-Tasting Tour from Cape Town
What You Can Expect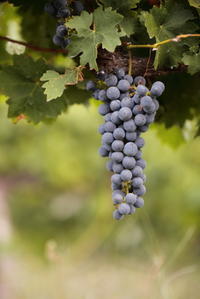 Begin your day with pickup at your Cape Town hotel in a luxury minivan and head straight for the famous Stellenbosch wine region. The climate is akin to the Mediterranean, a longtime wine-growing region.
The first stop on your tour is the Muratie wine estate, a local favorite with lots of rustic charm, where you'll start with something sweet. At Muratie, sample dessert wine and locally-made chocolate.
Next, head for the nearby Paarl wine region to visit the Fairview Wine Estate for a cellar tour and wine tasting session. Along with the winery's well-known white wines, nibble on delicious cheeses.
Stop for lunch in Franschhoek, a short five miles (eight kilometers) away, internationally famous for its gourmet dining options. Get recommendations from your private guide for where to get something to eat (own expense) from the many restaurants and cafes in the pretty town.
After your lunch break, visit the Dieu Donne wine estate outside Franschhoek in the Helderberg Mountains. Take in the splendid views from the winery while you taste their wines and learn how growing wine grapes in the mountains differs from growing them down in the valley.
The final winery visit of the day is at Boschendal, one of the oldest wine estates in the country, dating back to the 1600s. From the outside, the winery may look traditional and old-fashioned, but when you see the cellars you'll notice they are state-of-the-art. Enjoy your tour's last wine tasting among the barrels in the cellar before getting back in the minivan for the relaxing drive back to Cape Town. Arrive in the early evening.
April 2016
Great tour, wonderful vinyards, delicious wine, a great fun guide who was very knowledgable. My friends and I loved it.
March 2016
We had an absolutely fantasitic day, the trip was fine tuned to our needs and our guide Lisel was knowledgeable and very easy going. I would definately recommend this tour!
March 2016
this Tour was fantastic, Our guide henry Was very helpful from pick up to drop off, and did not rush us around, Views and sites were out of this world, lunch was all organised for us at our request, all we had to do was turn up, eat and pay for our food and drink, wine tasting was also very good, Highly recommend this tour.

January 2016
On a scorchingly hot day we headed out with our excellent guide/driver Eon to Stellenbosch, where we looked round the Historic Houses Museum highly recommended, and a great little shop called 'Oom Sammie de Winkell' or something like that!.
We then continued on to Fairview winery near Paarl for a 'Conoisseur' cheese and wine tasting, which was fantastic, and along with Table mountain and Cape Point, a highlight of our time in Cape Town. Both cheese and wine tastings had high 'Hit- counts', and we ended up buying two cases to be delivered their Grenache and Swartland wines are very special.
Eon had then booked us lunch at another winery, 'Dieux Donne', with a great menu, and wonderful views of the mountains surrounding Franchoek. After a delicious lunch and an acceptable wine-tasting, we drove on to our final wine-tasting in the beautiful winery of Babylonstoren. By then the heat was intense and we were grateful to do the tasting in a modern A/C glass building, with an enjoyable selection of wines.
Eon drove us safely home, and so ended a very special and successful 'tailor-made' tour -thanks to Eon's flexibility, desire to make our tour an enjoyable one, and his care and concern for my mother, who had mobility problems. My advice - pay extra if you can and take the private tour with Eon!

Farkas C Hungary
November 2015
Andrew was an excellent guide, very informative and helped us a lot on the tour.also a professional photographer, so if you need good pictures about you, no better choice than him His english was also excellent. Tour very well organized, nice wines, nice scenery all day.

November 2015
Eon was our driver and besides being such a great person he really knows his wine and history of the vineyards. We had lunch at the Bochendal Winery, to say it's one of the prettiest places would be an understatement. The wine and the food were second to none! We have many friends who are interested in going to South Africa and we will be recommending this tour and Eon as their driver.

November 2015
Our tour guide was awesome, hotspots2c, picked us up on time and took us around and beyond of his duties. Ernie Els winery is must visit.
November 2015
Definitely a 5-star tour!!
We a couple did a private tour in a very new and comfortable car. Our guide Gerhardt was fantastic! He arrived in advance in our hotel and waited for us to get ready. He is very sympathetic, kind and professional. We learned a lot with him about Cape Town and he took us to 4 gorgeous wineries. In one of them we went only to have lunch. Gerhardt booked for us a table in the outside area. Perfect!
All of them were fantastic. Gerhardt asked for what we wanted to visit and knew how to adapt the tour to our demands. We could appreciate terrific sceneries, spectacular lunch, excellent wines and cheeses. We had a really great day!
Bernadette L USA
October 2015
Our guide, Gerhardt of hotspots2c, picked us up at our hotel right on time Icon Luxury Apartments I encourage you to look into them. We were a group of four, one couple and two women great friends who never stop talking and who have an opinion on almost every topic. No others joined our party. After clearing rush hour traffic, Gerhardt informed us he would change the format of the tour - a different order of wineries than was described by Viator, with chocolate and dessert wines at the end of the day instead of at the beginning. We began with Fairview winery -- wonderful wines and cheeses to sample. Buy cheese for snacking later. Surprisingly appropriate for late morning. We had lunch at Taki's in Franschhoek -- a darling town with too many shops and restaurants to sample. I had the mussels, which were outstanding. We then visited Dieu Donne winery, which has an enviable view of the valley. The pourers in the tasting room were two very intelligent, talkative and curious women whose company we enjoyed very much. We then stopped at Boschendal, a sprawling winery that offered us many tastings in a garden setting and Muratie, where we sample fortified wine dessert wine and chocolate pairings. All through the drive, Gerhardt offered information and commentary, both on our musings on S. African culture, history and business and on points of interest along our route. A very enjoyable day. A point unexpected: I unknowingly left the van at drop off without my cell phone. A call later that evening resulted in Gerhardt dropping it off the next day it was still in the van and he conveniently had a pickup at the same hotel. 100 trustworthy and 100 enjoyable. Worth the money I would do it again.
May 2015
This tour was really good. The weather was nice and sunny that day. Jarrod was our tour guide. We really enjoyed the tour. It was was so beautiful visiting the various wineries. We had lunch at a really nice restaurant outside. This is a must see if you are visiting Cape Town.
Advertisement
Advertisement