This private excursion to the Golden Triangle lets you cross the Thai border into Myanmar for a glimpse of local Burmese culture in the town of Tachileik, where you'll see a replica of Yangon's Shwedagon Pagoda. Enjoy a 'tuk tuk' ride, eat a local lunch, and visit a hill tribe village and bustling market before returning to northern Thailand to view the Hall of Opium. Round-trip hotel transport by private vehicle is included on this full-day tour from Chiang Rai.
Highlights
Private tour of the town Tachileik in Myanmar (Burma) and the Golden Triangle from Chiang Rai

See Burmese temples including the Temple of the Enrobed Elephant and a replica of Yangon's famous Shwedagon Pagoda
Sample typical Burmese food in a local restaurant and shop for souvenirs in a bustling market on the northern Thai border
Visit the Golden Triangle and learn about its opium-producing history at the fascinating Hall of Opium

Enjoy traveling through the gorgeous scenery of northern Thailand by private vehicle with an experienced guide
Hotel pickup and drop-off included

Recent Photos of This Tour
Private Tour: A Glimpse of Myanmar and the Golden Triangle Trip from Chiang Rai
What You Can Expect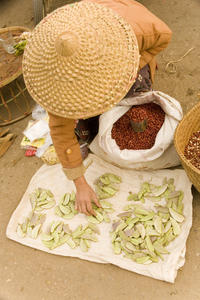 When your private car picks you up from your Chiang Rai hotel you're driven to the northern Thai border where you're accompanied by your guide into Myanmar (formerly Burma). Once you cross into Tachileik a three-wheeled tuk tuk whisks you around for a sightseeing tour of several temples.
Stop at the gold-trimmed Temple of the Enrobed Elephant and learn about the intricate architectural design. Admire typical Burmese temple architecture at the Maha Muni pagoda before continuing on to a gilded stupa replica of Shwedagon Pagoda that showcases a large golden Buddha flanked by statue disciples.
Another cultural highlight is a visit to a Long-neck Karen Hill Tribe village, where you can purchase handicrafts made by local artisans; each sale provides income for the community. As you explore with your guide, please limit photos of local women, whose elongated necks — traditionally adorned in heavy brass coils — represent beauty and tribal identity.
Stop for a restaurant lunch of Burmese dishes, then browse goods at a market before returning across the border into the Golden Triangle. See where Thailand, Myanmar and Laos meet at the confluence of the Mekong and Ruak rivers. On a visit to the Hall of Opium, learn about the region's opium trade — now supplanted by tea production — with an alternate riverboat trip when the museum is closed on Mondays.
After your daylong private tour, you're returned to your Chiang Rai hotel.
March 2016
This tour was fantastic!! It was myself, my partner and two friends and we all had an excellent time with our private tour guide! Tony was excellent and it was sad leaving him at the end of the day!
The visit to the Karen tribe was fantastic and not something we'd have been able to see if we didn't take the tour! The visit into Myanmar was great too - seeing all the beautiful temples!
If you do one tour in your time in Chiang Rai - make it this tour!
February 2016
Best ever tour. Guide was fantastic and full of information.
January 2016
This was a great tour. Tony was a great guide and we saw and did everything as advertised. If you just want a quick trip to Myannmar, I highly recommend this tour.
May 2015
A real treat. The tour provided a full day of sightseeing supported by a dedicated driver and a personal guide who was very approachable and spoke excellent English. Although the tour into Myanmar is limited to the border town of Tachileik, the visit provided a glimpse of the local culture including the contrasts and similarities of the neighbouring countries. The visit to the Golden Triangle at the confluence of the Mekong and Ruak Rivers provided a perspective on how the geography and politics have shapes the events of trade including elicit drugs. Although the information provided at the Opium Museum was informative, the facility and displays are rather dated and in need of a refit. We opted for the motor boat ride across the Mekong River to Laos where there are tourist shopping stalls and great views the area. Although it would have been nice to venture further into Laos, that is beyond the scope of this tour. This is an excellent 'taster' tour and one that left me wanting to explore the region further.

Patrick USA
February 2015
Glenn W Australia
April 2014
The guide and driver were excellent. The guide was very knowledgeable about the places we visited. The restaurant was very average compared to some other ones that we have been taken to on other tours. Overall a very enjoyable day. Would recommend this tour.
June 2014
Good tour. Although controversial, I enjoyed the Karen tribe tour. It was good to learn their history and the reasons why they have moved into Thailand and allow people to visit their camps. I also enjoyed the walk across the border I to Myanmar and then zipping around in the tuk tuk from temple to temple.
January 2014
The guide was very good and knowledgeable and helpful. But the vehicle provided was inadequate for 6 people. People in back seat were very tight and uncomfortable !
January 2014
This tour was fabulous! Guide was knowledgeable and tour was interesting. Guide was flexible when we didn't like the first choice of restaurant he found another one that met our needs. The only reason I didn't give 5 stars is guide showed up late at our hotel and we were worried that there was a problem with the arrangements.
Advertisement
Advertisement